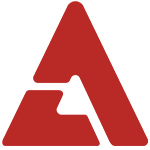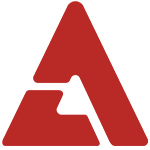 On July 10th, 2012, seven-member rookie group
A-JAX
returned with their second digital single, "
Hot Game
". So, just how hot was it?
A-JAX's prologue single, "
Never Let Go
", released on May 21st, was a piano-driven R&B ballad about lost love. The video, starring
KARA
's
Hara
, played with the idea of a twisted childhood, and possibly with themes of child abuse; it's hard to tell because it was done in a very artistic, editorial style that didn't follow a linear narrative. It was definitely creepy, but the song was really pretty.
Debut single "
One 4 U
", released at the end of May, featured an action-movie-esque instrumental, utilizing thunderous timpani, dramatic violins, even an organ, and what sounded like a harpsichord, with lyrics about fighting for love. The video featured big, elaborate sets and CGI effects, while their live performance gained attention for the dangerous
"back down" choreography
, which involved the members falling onto their backs from standing positions with nothing to catch them or cushion their fall.
With "
Hot Game
", A-JAX has opted for a more standard dance track, a more fashionable look, and a far less complicated video. Instead of wowing us with elaborate sets and expensive CGI, it's just the song, the band, and their lovely guest star, KARA's
Nicole
. The boys sing about falling for a flirtatious girl and begging her to stop "playing a hot game" to settle for one guy. If the video's anything to go by, their pleas don't do any good, and she just keeps hitting on whomever shewants at the moment.
Producer, co-writer, co-arranger, and vocal director on "Hot Game",
Steven Lee
, has quite an impressive resume, having worked with
Super Junior
,
SHINee
,
Wheesung
,
Lee Hyori
,
Rainbow
,
Heo Young Saeng
, as well as popular Japanese artists
KAT-TUN
,
KIS-MY-FT2
, and
Hey! Say! Jump!
As
DSP
is trying to have them "
follow in the footsteps of sunbae group SS501
", it makes sense that they'd bring Lee on board, as he's worked extensively with
SS501
and
Kim Hyun Joong
.
Kim Ji-hyang
, Lee's cowriter on this song, has previously worked with
U-KISS
,
Girls' Generation
, and Lee Hyori, among others.
The stylized, echoing sounds provide a dramatic intro to the track. This abruptly changes to a second intro, which introduces electronic dance sounds reminicent of
Flo Rida
's "
Low
". The song uses changes in the
instrumentation
and arrangement to give it some dimension and keep things from getting repetitive. The
vocal arrangement
is really interesting for it has a very big, full sound to it with tight harmonies, and sometimes feels like it would fit well in a stage musical if it had a different instrumental. The vocals and instrumental balance each other well, and the arrangement has a really nice ebb and flow to it, with nothing feeling out of place.
I think the biggest complaint I would have about this song is that the arrangement falls a little flat
on stage
, as the digitally-edited, pre-recorded back-up vocals don't mesh well with the singers' natural voices in a live performance. With all the dance numbers currently being promoted, this could prevent them from catching the attention of new fans on music shows.
While I like most of the choreography, I have to comment on one little thing; I am tired of guys drawing hourglasses/s-line figures with their hands to represent women (see
SHINee
's "
Juliette
",
Super Junior
's "
Sexy, Free, & Single
",
Big Bang
's "
Bad Boy
", etc.), a move that A-JAX pulls out just thirty seconds into the song. My friends and I call this the "snowman dance", and I think it's about time it was retired. That one move aside, the guys are pretty good dancers. When they perform live, you can tell they are having fun and really love to perform.
"Hot Game" is a cool little song that could get lost in the shuffle under the many big-name comebacks that we've seen in recent weeks. DSP has made it clear that they're willing to try unconventional things with A-JAX, so it'll be interesting to see what comes next for this group.