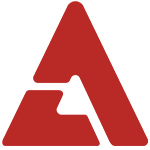 The number of members who have joined online café 
T-Jinyo
("We Demand the Truth from
T-ara
") has now surpassed 160,000.
Fans created 'T-Jinyo' shortly after 
CCM
's CEO 
Kim Kwang Soo
announced that member 
Hwayoung
will be leaving T-ara. While T-ara's fan café has lost around 6,000 members, the members of the 'T-Jinyo' café has been steadily increasing. And now less than a day after the big announcement, the number of T-Jinyo members has quickly surpassed 160,000. Fans are using the café to argue that they have a right to know the truth, and that they deserve a clear explanation as to why Hwayoung is leaving the group. Incidents of where Hwayoung was supposedly being bullied by the other members have continuously been shared by fans, while other netizens are creating online bulletin boards to show their support and encouragement for Hwayoung.
It seems like the name for the café was modeled  after 'Tajinyo', and some netizens are even petitioning for the T-ara members be expelled from variety shows and K-dramas, as well as the entire disbandment of T-ara.
Source & Image: Ilkan Sports via Nate, TVReport via Nate