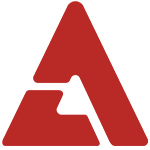 BtoB's leader Eunkwang has been named the new MC for SBS MTV's 'Studio C'!

Starting June 14th, Eunkwang will be joining the MC panel alongside the members of Mighty Mouth. As 'Studio C' is a global radio show that broadcasts to K-pop fans all over the world, international fans are reported to have congratulated Eunkwang on his new position moments after hearing the news.

Eunkwang received a rave review for the recording of his first show after holding a live performance that showed off his amazing vocal talent.

Fellow members Ilhoon, Sungjae, Minhyuk, and Cube labelmates 4minute's Sohyun and Jiyoon also visited the set of the show to show their support. Fans can look forward to a surprise live performance from both groups as well!

Eunkwang expressed, "I feel a bit of pressure [as the new MC] since I'm a rookie, but I'll work hard with the support of the Mighty Mouth hyungs to lead the show."

Check out his first show on June 14th at 11 p.m. KST.