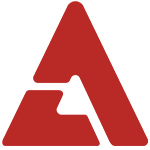 YG Entertainment CEO Yang Hyun Suk opened up about his relationship with wife, Lee Eun Joo.

On the May 21st episode of SBS's 'Healing Camp', Yang Hyuk Suk talked about his debut with Seo Taiji & Boys, the Big Bang scandals, the story behind the production of 2NE1's hit song "I Am The Best", and his secret 9-year relationship with his wife, Lee Eun Joo.

"My wife Lee Eun Joo is the sister of former Sechs Kies member Lee Jae Jin," he said. "I saw her on TV when she was in high school, and I liked her."

"A few years later in 1997, I met her again and I recruited her as a trainee. She promoted with a group called Swi.T, but it was the only group from YG that wasn't successful," he explained.

"They would've done really well if I had invested more into that group," he said. "But I was afraid that she would catch on, and so I purposely paid less attention to that group," Yang Hyun Suk added, admitting he had a secret crush on her for 3 years.

"My heart and my mind were in battle with one another," he said. "I didn't know what to do as the CEO of the company, and also as a man. I don't usually get nervous, but it was so hard to ask her to be with me. I was afraid she would not think of me as a man."

He continued, "I eventually worked up the courage to call her and tell her that I liked her. Shocked, she responded with, "Excuse me?" We still talk about it to this day, but she said she thought I was joking. I remained on the phone with her for two hours, convincing her that I was really being genuine. After that, we very naturally began dating. No one knew that we were dating. For 9 years, I could never once take her to a coffee shop or to the movie theater. I feel really bad for that, so I'm trying the best I can to be good to her now."

When asked why he never held an official wedding ceremony, he admitted that they had married after a secret 9-year relationship because Lee Eun Joo became pregnant.

"Before, I chose my work over my wife, but once she became pregnant, I chose her," he said.

"I did not hold a wedding because I didn't want to stand before other people," he continued. He then revealed a rather interesting promise he made with Seo Taiji.

"Seo Taiji and I promised that we wouldn't hold weddings. Just the thought of wearing a tuxedo and standing before other people is oddly really embarrassing," he bashfully confessed.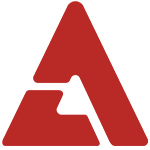 Source & Image: TVDaily via Nate, TVDaily via Nate, SportsSeoul via Nate