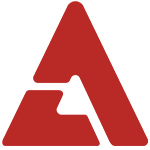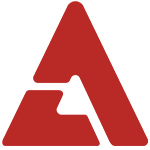 Four years ago, indie-rock band, Nell, was pretty consistent about timely album releases; an album would be released approximately every 2 years. Their last full length album, 'Separation Anxiety', awarded them as the 23rd Golden Disk Award's Best Rock Artist of 2008, but shortly thereafter they tried to cash-in with a quickly pushed EP titled, 'The Trace' and eventually wandered off the radar. 'Separation Anxiety' touched our hearts but also left us with varying emotions, we also clenched our hearts and we also felt estranged with its haunting melodies.

Not yet forgotten, four years later, Nell totters back to us with their 5th album, 'Slip Away', a departure from their distant, chilling pad synths and an introduction to a more grounded, acoustic production. Just like 'Separation Anxiety', 'Slip Away' sounds spacious. There's still a sense of void and a feeling of remoteness lingering. Even if you don't speak their language, you can feel 'Slip Away' resonating with a sense of acceptance but also a sense of defeat.

You wouldn't expect an album to begin with a track titled, "The Ending", but Nell couldn't have picked a better opening track. "The Ending" rambles on about an ill-fated love, but it all sifts into sense once Nell strikes us with the (loosely) translated line, "I don't think anyone was to blame, it was just that we could not become more like one another." And with that note, Nell unravels a tale of heartbreak 'Slip Away' details.



You'll remember the next track "Go" by Nell's twist on the racing command, "On your mark. Get set.. and go." Rather than racing for a medal, Nell races through tears and bad weather on a running drumbeat. From there, the album then takes a breather from the marathon of emotions with the mellow and introspective, "In Days Gone By." Here, Nell describes those feelings of hopes of greater things to come.

"The Day Before" puts it all in the table. Nell pours out its emotions in monologue, with words it's dying to say, but regrettably will never get across to to its break-up lover. Though the message failed to be delivered, Nell gets the message across to himself, accepting the state of the cursed relationship.



The next couple of tracks follow in the same vain as the previous tracks until we begin "Losing Control."



"Losing Control" features a very long intro and complete lines in English and even the f-bomb. The track is a paradox for sure. Disillusioned Nell is full of angst, yet the track doesn't seem to lift a decibel.

"Beautiful Stranger" continues to proceed with the English lyrics. Nell describes a person that it admires and feels so at home with even though that person is described to be a "stranger." Sounds strange, but what is clear, is that Nell is in love with this person. A person to Nell that is both a savior and destructive in "Cliff Parade." The two songs carry an echo sonically from their previous album, broadening the sound of this album. While "Beautiful Stranger" brings eeriness to the plate, "Cliff Parade" provides contrast with it's marching beat.



The album begins to wind back down with "Hopeless Valentine", easing us into the final and title track, "Slip Away." Elegant as it is solemn, Nell concludes the album with a powerful confession: that despite the emotional turbulence, "I only wanted to tell you that I am still in love with you."



If Nell has proven anything at this point of their careers it's that the band knows heartache. Nell's an expert of star-crossed romance and will drag you to your knees by your tears. What captivates us all is the band's honesty. What 'Slip Away' is not is ambitious. That is clear. As proven by their four year hiatus as a band, the members of Nell deliberately do not set lofty expectations for themselves or their listeners. Rather than a weakness, this is an advantage for Nell. It attributes to its charm as a sincere band relying on its artistry rather than some gimmick and without some hidden agenda to become Korea's greatest rockband.

Yes, the majority of this album is subtle, but still very pop. Yet, that doesn't distract Nell from exposing its feelings and experiences to its eager listeners. There's no a real message here for those digging for construed lyrical depth. Leave that to those representatives of your favorite idols, but expect an emo roller-coaster experience.

Overall, the album is either delightfully or horribly depressing, depending on your tastes, but that's what we seem to like about Nell. They sing sad tunes, but they sing it so damn pretty.

--

Suggestions for a future article, review, or just an opinion on this one? Hit up the author on Twitter.