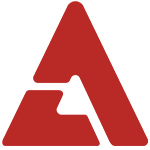 Singer
Chae Yeon
is set to release her first Mandarin album, "
Sweet Miracle"
, this coming June 30th! It was revealed that following the official release of her album, Chae Yeon will be undergoing active promotions all around China by opening three fan meetings in
Beijing, Shanghai
, and
Wuhan
. Chae Yeon will be performing her title track for the first time at her fan meeting on June 30th. With this, many are already looking forward to the new transformation in her singing and dancing. In addition, fans will also get to personally interact with the dancing queen at the fan meetings, as Chae Yeon will be asking a few to stand up on stage with her for an exciting dance battle. Some of her Chinese fans voiced out their anticipation for her new album with comments such as,
"Chae Yeon nuna, I hope your album hits jackpot", "I'm already looking forward to it",
and
"Please come to other cities too."
Source: TV Daily Tip: bluesama