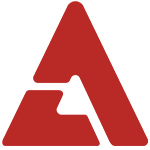 After School'
s leader
Kahi
(31) shared a personal story from her pre-debut days which led the idol to shed a few tears. On this week's
SBS
's
'Heroes'
, Kahi stood in front of senior high school students awaiting their graduation, and talked about her age difference with fellow member
Lizzy
.
"It's sad but even if we do the same job, you get better opportunities when you start at a younger age. I loved dancing so much but my grandfather was heavily against it. I came to Seoul and began a part time job without any specific plans. With the help of a composer friend, I then started to work as a free lance dancer. Whether it's singing or something else, I told myself I'd try everything and jumped into it."
When one student asked whether she ever had thoughts on quitting, Kahi replied, "
I grew up in the hands of my grandfather and grandmother. When I worked as a back dancer for BoA, my grandfather was in the hospital. Since we were preparing for a big event, I couldn't visit him at the hospital, but then I got a call that he suddenly passed away,"
and began to shed tears. She continued, "
At the time, I had doubts as to why I was doing this job. I wasn't even a singer, but I was living as a back dancer and I couldn't even be with my grandfather during his last moments. I hated myself so much, and I wanted to quit right away."
Kahi concluded,
"After my grandfather passed, I thought that even my grandfather wouldn't be happy if I quit just like that,"
and made the whole class silent in admiration.