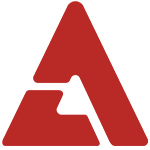 Although U-KISS made their comeback with "Shut Up!" the group seems to be going through some tough times as their members are suffering injuries, one by one. Eli was the first member to sustain an injury, after he tripped during rehearsal on the morning of the 18th. Fracturing his right arm, he sought treatment in the ER. After undergoing a more in-depth medical exam, however, it was revealed that he required surgery. Fortunately, the hospital stated that "it would not be difficult for him to perform." Eli is currently performing with a cast and has revealed, "It will take 2-3 weeks to take off the cast. There's a bit of pain, but it's fine." Maknae Dongho was injured while participating in a marathon and complained of feeling a crick in his leg. Dongho explained:
"There was an event where idol group members would run a marathon with athlete Lee Bong Ju. We separated the idols into separate sections while Lee Bong Ju ran the entire 21km on his own. I tried my best, but it was still difficult. My leg began hurting after the marathon and so I went to the hospital and found that my muscles were shocked at the sudden strain. They said that I should rest for 3-4 days but I couldn't since it's our promotion cycle."
Kibum
is also going through a bad throat condition, commenting with a laugh, "
My throat is stinging and closing up, but it's okay
." Despite their conditions, U-KISS has been very professional, as they honor their scheduled music program appearances on
Mnet
's "
M Countdown
", 
KBS2
's "
Music Bank
", and
MBC'
s "
Show! Music Core
." Source + Photos: Sports Chosun