Movies
2PM's Wooyoung woos on Win Win
2PM's Wooyoung is receiving high praise for his very natural MC-ing on KBS 2TV's 'Win Win'. Netizens are all giving him two thumbs-up! The show aired for the first time today, Feburary 2nd, and the impressive MC line-up included, the main MC, Kim Seung Woo and five assistant MC's, SNSD's Taeyeon, 2PM's Wooyoung, Kim Shin Young, and Choi Hwa Jung. All the MC's did well, but Wooyoung in particular, stood out for his exceptional wit. He was always curious about everything, so he constantly began his sentences with, "I'm curious about something..." thus, earning the nickname, 'Curious Wooyoung'. Netizens said, "I was worried that Wooyoung would not have a significant role, but he was unexpectedly good," and "He didn't seem nervous at all." Moreover, people have been commenting, "We will be looking forward to more in the future." Furthermore, Wooyoung even performed a traditional fan-dance for 10 minutes in Seoul, Sam Sung Dong. This mission was a special promise between him and the viewers of 'A Very Special Destiny - Let's Meet Now'. In the pictures released on the internet, Wooyoung is seen dancing in his 'Heartbeat' pants and a fur vest. 'Win Win' has already reached 10% ratings on its first episode and it is expected to only improve!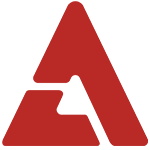 Get the best of AKP in your inbox
DON'T MISS
Comments
There are 0 comments
Login With...