37 people have been found dead after a hospital fire in Miryang.
Around 7:32 am on January 26, fire swarmed the first floor of Sejong Hospital in the city of Miryang, Gyeongsangnam-do.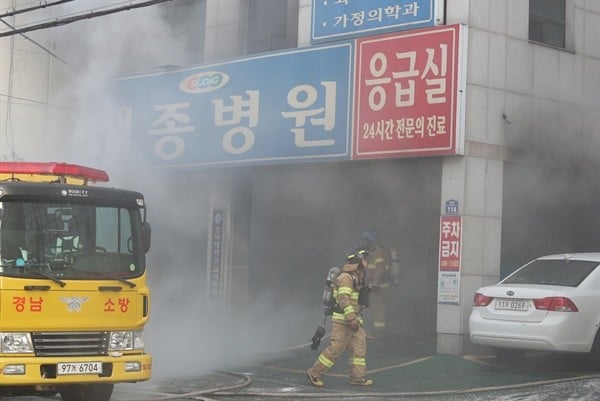 A media briefing regarding the deadly fire took place at 8 pm on the same day in Miryang Police Department. Chief Detective Kim Han Soo confirmed that a total of 37 people are dead.
SEE ALSO: Basketball hoop falls and kills a 14-year-old student in Gyeongnam
Witnesses claim the fire started in the changing room/service room located on the first floor. The police state an electric heater was frequently used in the rooms.
All of the 37 dead died from suffocation. Chief Kim stated, "Out of the dead, none were burned to death. We believe their death was caused by smoke and gas."
Twelve of the dead revealed to be patients in their 80s. Seven were in their 90s, seven in their 70s, two in their 50s, one in their 60s, one in their 40s, and two in their 30s. Police are still working on identifying the remaining five people.
There were no visitors or guardians among the dead. All were patients, doctor, nurse, and nurse's assistant.
131 people were also injured.
Police are continuing the investigation to find the cause of the fire.