On the evening of January 25,
TWICE
members
Sana
and
Momo
greeted fans via a live stream on Naver's 'V' Live.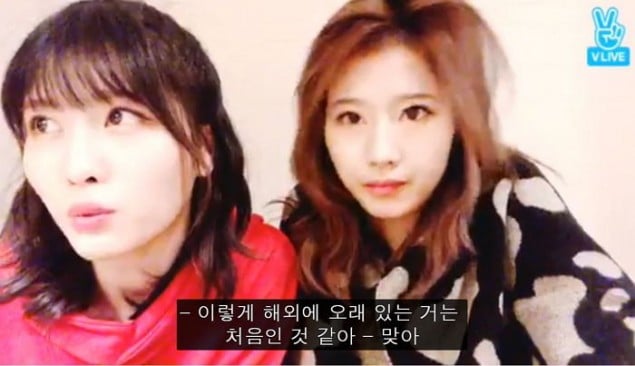 Momo began, "We're at a hotel in Osaka right now. I think this is the first time we've been overseas for such a long time."  Hearing this, Sana agreed, saying, "That's right."
Just then, Momo realized her mistake and said, "Huh? Overseas?" laughing out loud.  Momo then commented, "I didn't even feel awkward about that, at all."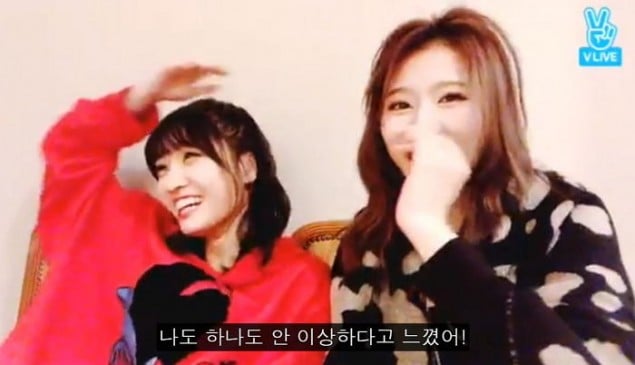 The Japanese K-Pop stars are currently staying in Osaka, Japan, which also happens to be Sana's hometown.  After getting used to Korea, the two idol stars referred to their homeland as 'overseas', causing much laughter.
Embarrassed at the sudden remark, Momo responded cutely, "I don't know what this means. How should I phrase this?" 
Afterwards, she corrected herself, and explained, "What I meant was it's been a long time since staying away from our dormitory."
Meanwhile, TWICE is currently visiting Japan in light of their Japanese tour showcase.  The girls will be releasing 2nd Japanese single 'Candy Pop' on February 7.