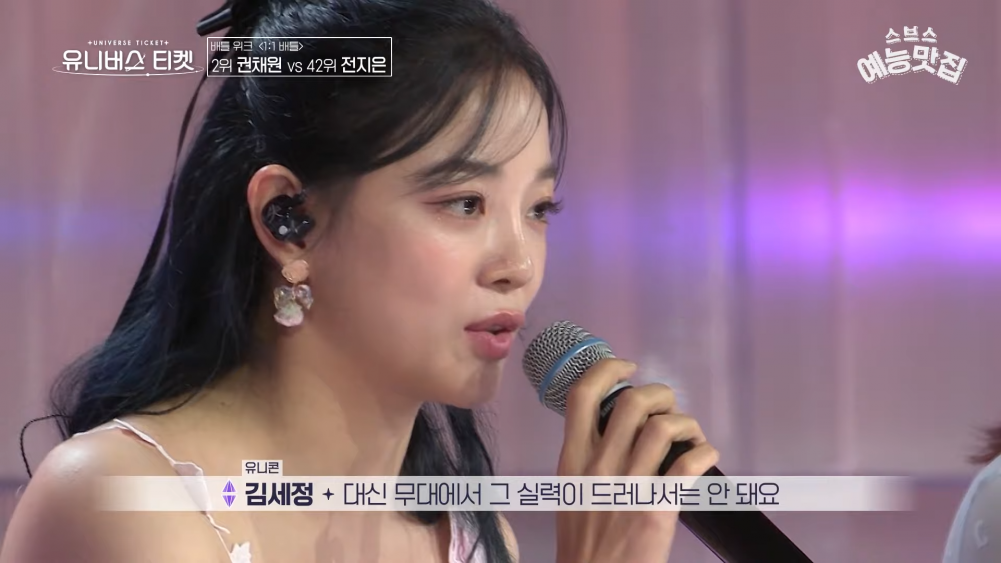 Kim Se Jeong gave some words of advice to the contestants on the idol competition show, 'Universe Ticket.'
'Universe Ticket' is a new reality competition show to launch a new girl group. 82 contestants with various backgrounds and experiences will compete for a spot in the 8-member group. In the first episode on November 20, Kim Se Jeong's advice to two contestants garnered much attention.
After seeing their performance, Kim Se Jeong hesitated to give her opinion but carefully began to share her thoughts.
She said, "If I dare to share, I don't think skills are that important for girl groups. Instead, it's crucial that those skills aren't caught on stage. It shouldn't be exposed or revealed. I believe being an idol is about working hard, shedding sweat, blood, and tears to create a perfect performance, even if you may lack the skills. Eitherway, you must still deliver a complete performance."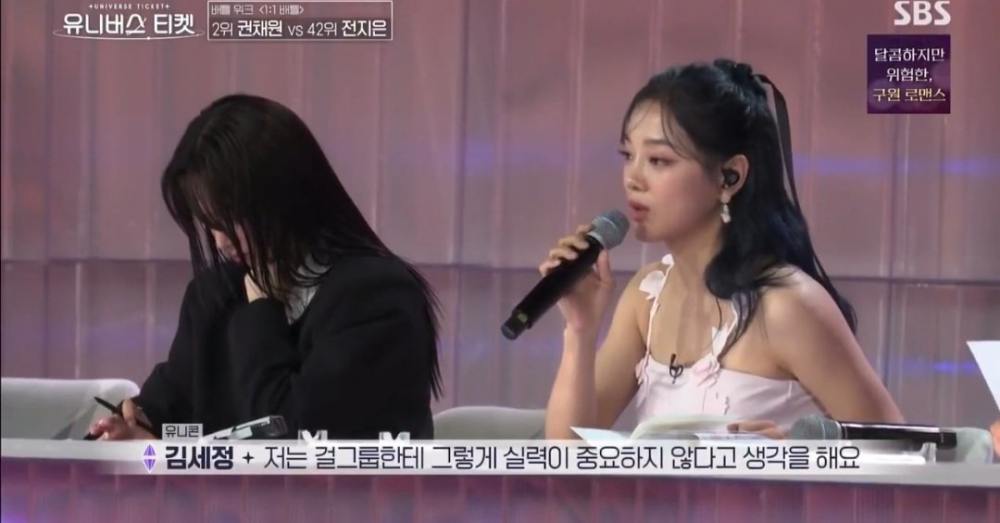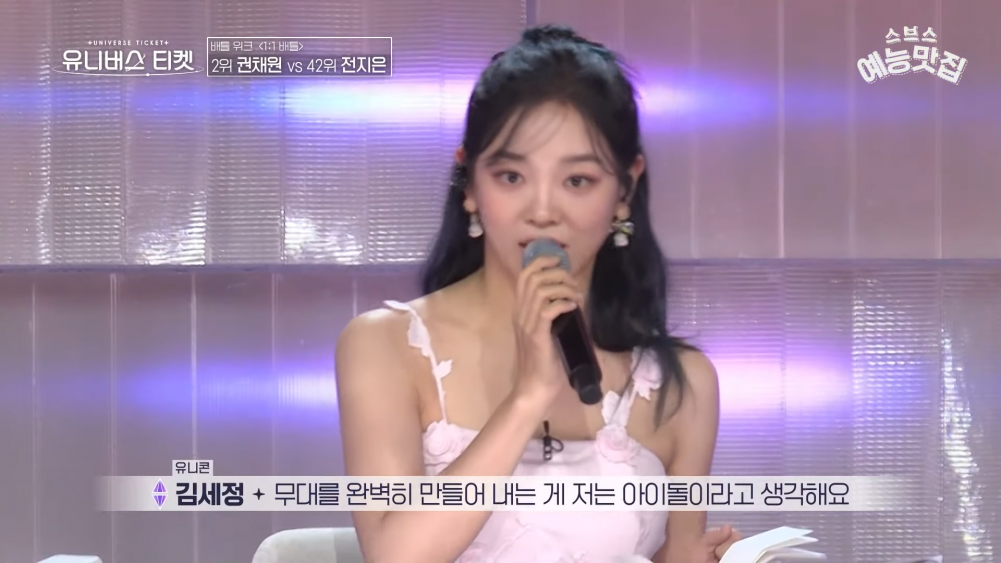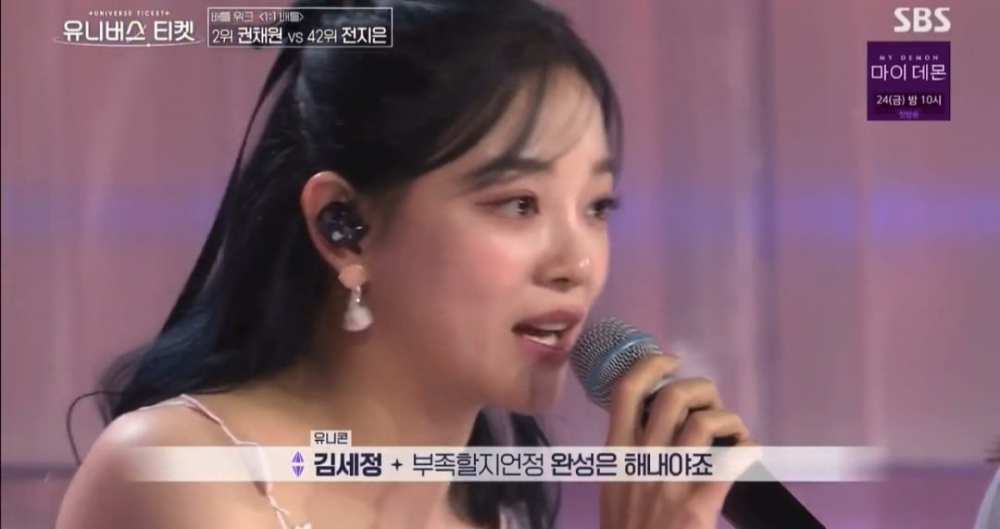 She continued, "Even if you're a member of a group that sings for only 20 seconds, during those 20 seconds, your skills should not be exposed. I don't think it's fair to judge someone's abilities just because they sang for 82 seconds. But perhaps even if you were given those 20 seconds, the results might have been similar. You both need to work harder."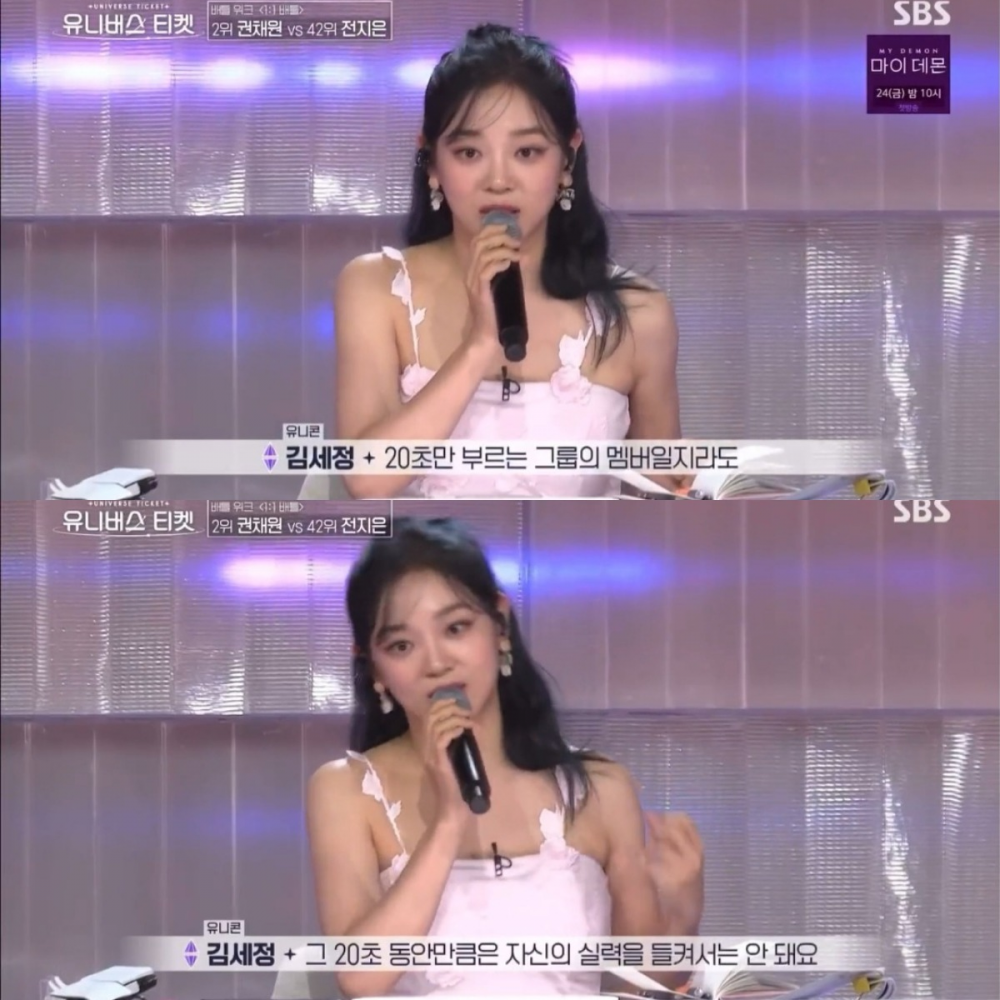 Korean netizens applauded Kim Se Jeong for having a realistic view of being an idol and giving wise advice.
Netizens commented, "It's true that hiding your shortcomings is also a skill," "What she said is so true, even for male idols," "She's so realistic," "Exactly, I mean, with so many members, 20 seconds let alone 10 seconds is nothing. If you can't even do that, then why be an idol?" "Recently, the performance difficulty has increased, making live performances challenging. Even if you have many parts, it's only about 30 seconds. As a professional, I think it's only natural to endure that level of difficulty," "This is very true for female and male idols. It's very realistic advice," and "I really agree. Her words are something I agree with so much."
You can view the two contestants performing and Kim Se Jeong's advice in the video below.