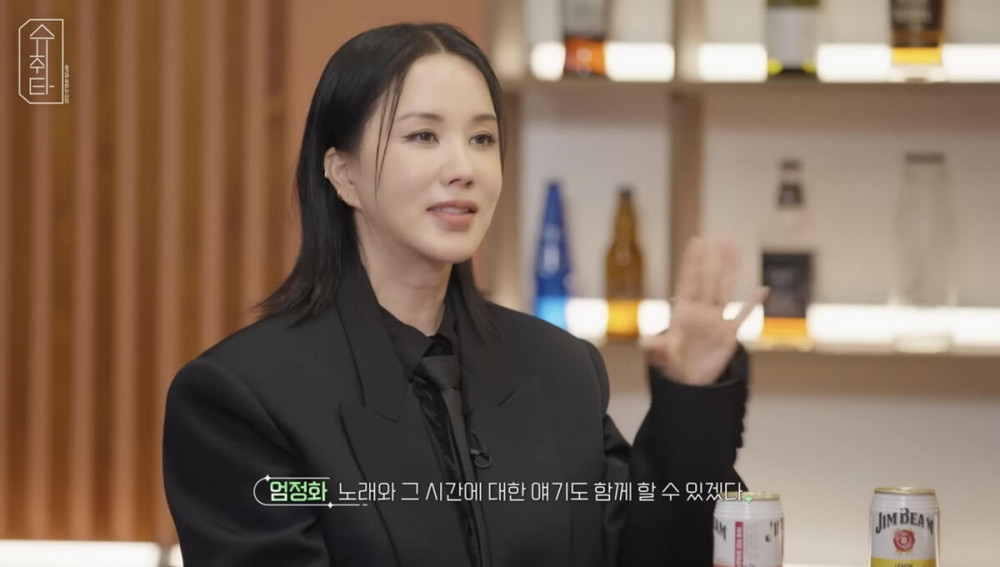 Singer Uhm Jung Hwa is set to make a remarkable comeback with her first solo concert in 20 years, sharing her journey on 'Schuchita' with SUGA on his YouTube channel.
In the video, SUGA praised Uhm Jung Hwa's singing talent and expressed anticipation for her continued musical contributions. Uhm Jung Hwa opened up about her voice, admitting it had deteriorated over time, causing her stress and leading her to halt performances. However, she had a change of heart, deciding not to give up and instead adapt her music to her current vocal condition.
This shift in mindset allowed her to break free from fear and embrace a more comfortable outlook. She eventually decided to hold a solo concert after two decades, showing courage and determination. The concert is scheduled for December in Seoul, Daegu, and Busan, where she will revisit her musical journey and cherished memories.
Uhm Jung Hwa, a former top diva with numerous hit songs, faced vocal challenges following thyroid cancer surgery. She shared her struggle on shows like 'Hidden Singer 7' and 'You Quiz on the Block,' where she recalled the fear and uncertainty she experienced during her voice recovery.
Despite past difficulties, Uhm Jung Hwa's comeback is met with widespread support and enthusiasm. Expectations are high for her upcoming concert, filled with her timeless classics and new gems.