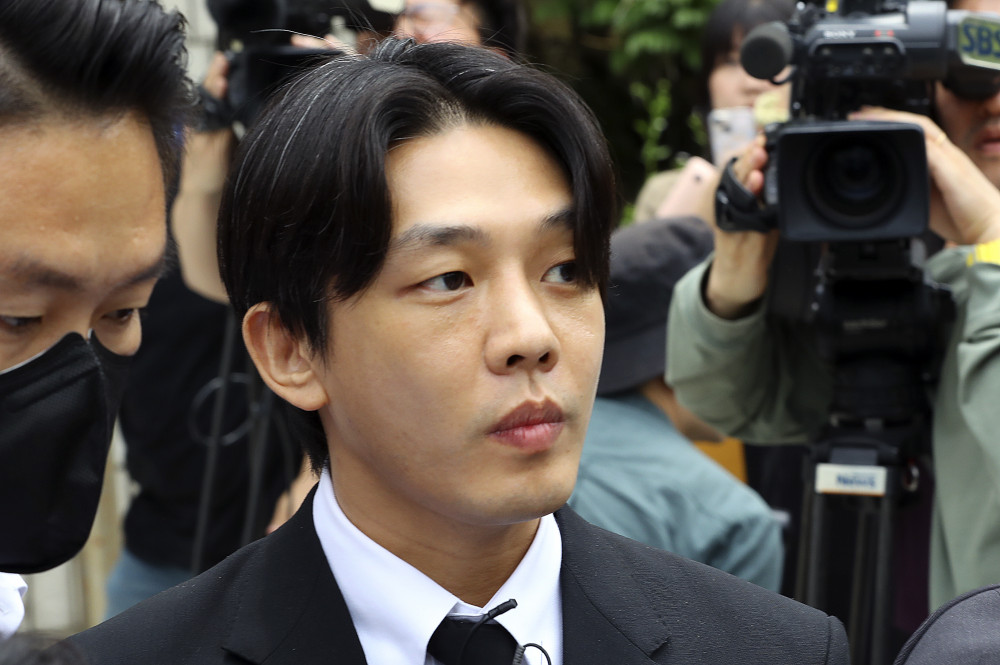 Law enforcement authorities have swung into action, taking steps to secure the location of a fashion brand executive, Mr. Park, who is under suspicion of drug-related charges in association with popular actor Yoo Ah In. Mr. Park, aged in his 40s, is reportedly an acquaintance of Yoo Ah In.

According to a statement issued by the police on September 18, the narcotics crime investigation unit of the Seoul Metropolitan Police Agency had taken the step of applying for a pre-trial detention warrant for Mr. Park. He is accused of involvement in Yoo Ah In's illegal drug dealings, with charges including fleeing the crime scene, tampering with evidence, and violating drug control laws.

It is alleged that Mr. Park transferred a sum of 13 million KRW (~9,830 USD) on three separate occasions to YouTuber Yang, a known associate of Yoo Ah In, who absconded overseas in April. According to law enforcement, this money is assumed to have been employed to purchase Yang's international flight tickets and other expenses incurred during his stay abroad.

Furthermore, Mr. Park is accused of erasing stored text messages from his mobile phone that had been exchanged with individuals under the current investigation and illegal procurement of the drug zolpidem under an alias.

A senior police spokesperson addressed the matter by stating, "In the future, we will continue to intensively probe illegal activities that impede the lawful execution of the state's investigative and judiciary powers. This includes tampering with evidence, fleeing from the scene, and the misuse of narcotics."

In related news, it was disclosed by the Seoul Central District Prosecutor's Office's Violent Crimes Investigation Unit, headed by Chief Prosecutor Shin Jun Ho, that formal requests for detention warrants have been submitted for Yoo Ah In and another acquaintance, Mr. Choi. They are being charged with violations of drug control laws, tampering with evidence, and evading the crime scene.