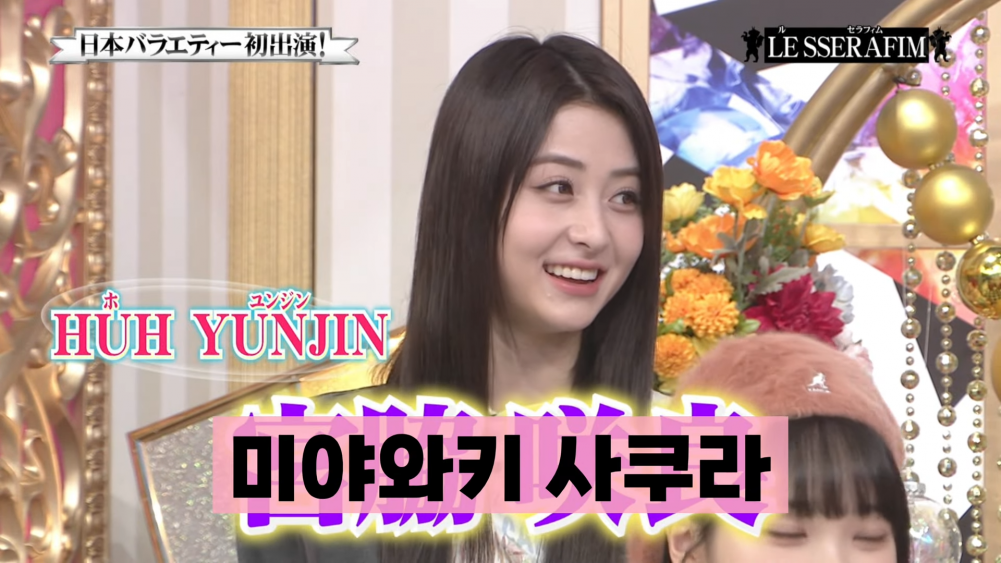 LE SSERAFIM has been gaining much love globally.
In particular, the rookie girl group has gained much popularity in Japan, being featured on the covers of popular magazines and being invited to various Japanese shows.
Recently, member Huh Yunjin was praised for her sensible reply on a Japanese variety talk show. On the show, the girls were asked, "Who is the most famous Japanese person in Korea?"
The talk show host directed the question to Yunjin, and she replied, "Miyawaki Sakura," without hesitation, making the viewers and talk show hosts laugh.
Korean netizens praised Yunjin for her sensible reply and commented, "She's so cute," "That was a sensible reply," "Yunjin is so funny, I love her," "It's funny how she didn't just say 'Sakura' but said her whole name 'Miyawaki Sakura'," "She was very sensible," and "I love her answer."