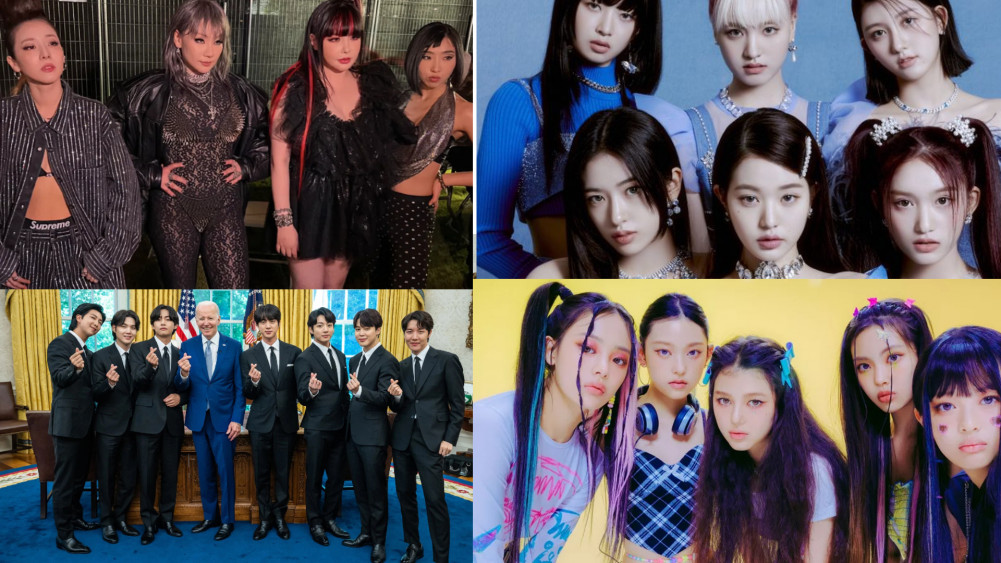 2022 was a whirlwind year for many of us, but the K-Pop industry, being a fast-paced world, saw unprecedented changes and developments. Let us look back at some of the best K-Pop moments of the year and celebrate the incredible progress made!
1. BTS & The White House: To address anti-Asian hate crimes, the seven members of BTS were personally invited to speak at the White House! Shocking everyone worldwide, their visit to the White House was an unprecedented event that really made a mark in history, especially for the Asian community!
2. NewJeans Impressive Debut: When HYBE announced that a new girl group was in the process of being created, everyone had high anticipation, and their anticipation was worth the wait. The moment that NewJeans made their debut, they became one of the fastest rookie groups ever to hit number one! Their concept of natural long black hair, minimal makeup, and unique fashion caught the attention of so many!
3. 2NE1 Coachella Reunion: Many fans were disheartened to hear the unexpected news of the band's disbandment; even the members were caught off guard, but lo and behold, 2NE1 surprised their fans when all four members gathered together to perform at Coachella!
4. Return of 2nd Generation Idols: Nostalgia returns once more as many of the second-generation idols made a comeback this year! Starting with groups such as Girls' Generation, Super Junior, and KARA!
5.Celine Fashion Show: Fans went wild when it was announced that BTS V, BLACKPINK's Lisa, and actor Park Bo Gum would be making their way to France to attend the Celine Fashion Show and no surprise for upon arrival, fans were gathered around the trio nonstop!
6. BTS J-Hope Takes Over Lollapalooza: When the list of performers was released, fans went wild over the announcement that BTS member J-Hope would headline one of the biggest music festivities within the United States, and boy, did he own that stage! Even though the singer himself was nervous about having to perform such a long set, J-Hope made the time fly with his outstanding performance!
7. Tomboy Syndrome: There's a reason why (G)I-DLE are given the title of a girl crush; it's because you can't help but fall for their fierce charms! Especially with their tomboy concept comeback, going for the early 2000s punk-rock look, there's a reason why Soyeon even said, "You know who we are, the syndrome of the year" during her MAMA performance!
8. Girl Group Domination: 2022 was for sure a year full of girl power! With girl groups such as IVE, LE SERRAFIM, and NewJeans making big waves in K-Pop, and with the return of Girls' Generation and KARA, known to be some of the most legendary K-pop groups around. 2022 was a year for girl groups to shine!
As we all look back on 2022, what are some of the best moments you can remember from this past year?