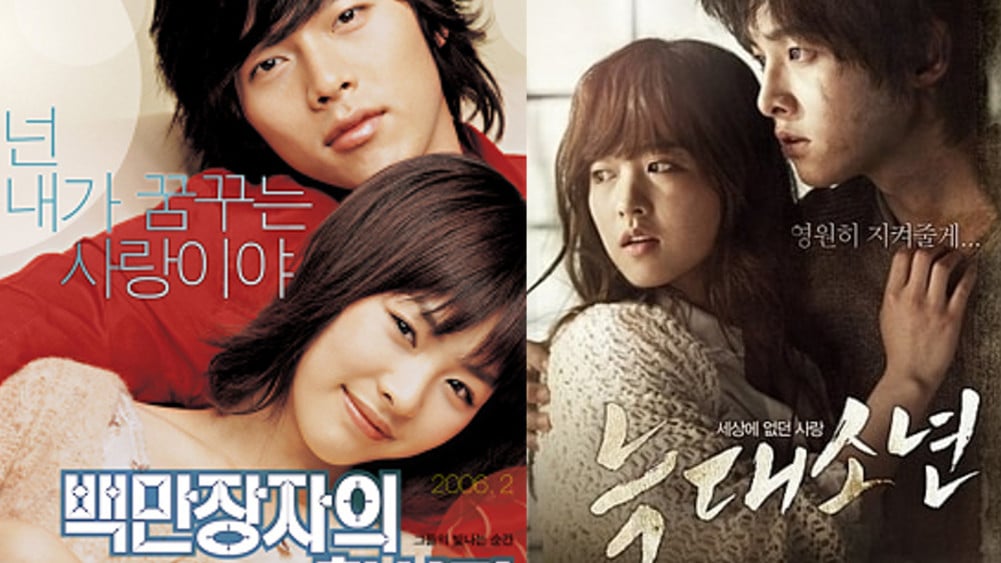 If you're not a fan of K-dramas, why not give Korean romance films a try? Unlike K-dramas, you don't have to wait a week for the next episode, and you can immerse yourself in a romantic world in just one sitting. To get you started, here are six heart-wrenching Korean romance films that you should definitely check out!
1. "A Werewolf Boy": A fantasy romance film where a young girl is sent to the countryside for her health. As she makes her move, she stumbles upon a beast-like boy and takes him under her wings, teaching him how to live like an ordinary civilian! Starring the lovely Park Bo Young and charismatic Song Joong Ki, this is a film you don't want to meet!
2. "Always": Released in 2011, a love story that really is a tear-jerker, a former boxer finds himself falling deeply in love with a blind woman. This movie is full of twists and turns, and you'll be on the edge of your seat really rooting for this couple's happy ending!
3. "A Millionaire's First Love": This heartwarming movie will take you back to the classic "A Walk to Remember," as a millionaire's heir is sent to a rural area. There, he discovers a newfound appreciation for life and slowly falls in love with someone special!
4. "Love 911" Released in 2012 and featuring veteran actors Go Soo and Han Hyo Joo, an unlikely relationship between a firefighter and a cold-hearted doctor who only has eyes for her career, "Love 911" will have your heart stirring with all the romance!
5. "Be With You": Featuring So Ji Sub and Son Ye Jin, this film was released in 2018 and is actually a remake of the 2004 Japanese film! Who says you can't fall in love with the same person twice? As is the case for So Ji Sub, who plays 'Woo Jin' in this movie!
6. "20th Century Girl": This movie is sure to get you bawling by the end; a melodrama of a 17-year-old high school student and her path to finding love at a young age; just be forewarned if you're weak at heart, you want to prepare yourself for what is to come.
If you're looking for something different from K-dramas but still want to watch something Korean, why not try out some K-films?