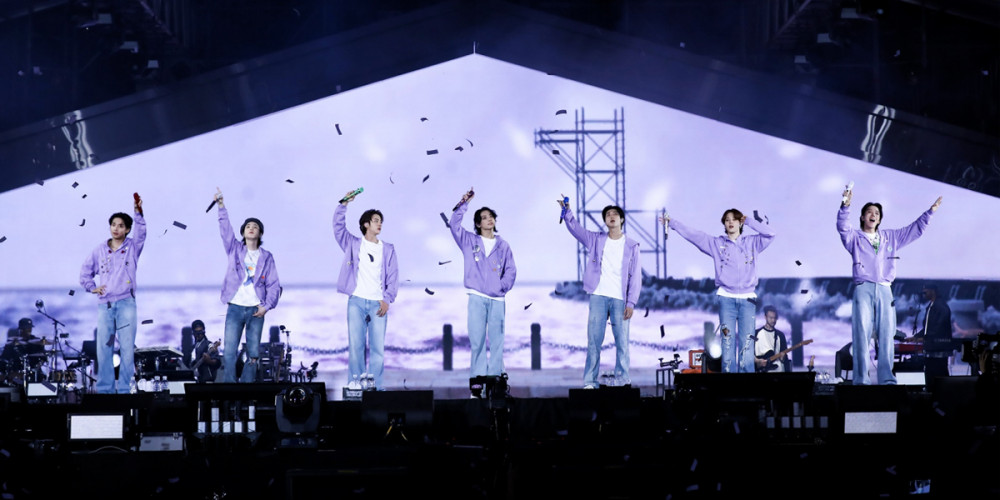 Get ready to relive the best moments from BTS's 'Yet To Come in Busan' in theaters!
The historic Busan concert, held earlier in October of this to promote the city of Busan's bid for the 'World Expo 2030', will be recreated into a cinema version titled 'BTS: Yet To Come in Cinemas', coming to viewers worldwide on February 1, 2023.
The cinematic cut will feature new, close-up angles as well as a widescreen view of the entire concert, and will be released in various formats including standard, 4DX, and 4DX Screen. Tickets will go on sale via www.btsyettocomeincinemas.com beginning on Wednesday, January 10 at 7 PM EST / Thursday, January 11 at 9 AM KST.
The film will hit theaters in over 110 countries and territories for a limited time, starting on February 1, 2023. To keep track of the latest information on the film's release, visit the official production's official website.
Meanwhile, 'BTS: Yet To Come in Cinemas' will mark the group's fifth big-screen film release, following 'Burn The Stage: The Movie', 'Bring The Soul: The Movie', 'Break The Silence: The Movie', and 'Permission To Dance on Stage - Seoul: Live Viewing'.

Will you be going to see 'BTS: Yet To Come in Cinemas' in a theater near you?