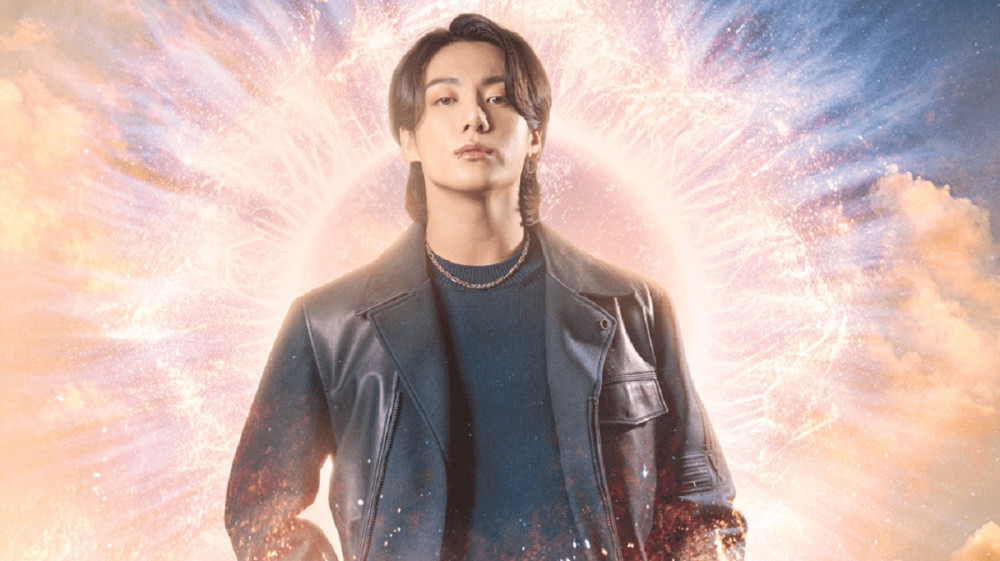 BTS Jungkook's "Dreamers" has entered the Top 10 on Melon.
Following the roaring celebrations of South Korea's victory over Portugal, FIFA's official song "Dreamers" by Jungkook has hiked up the ranks on the live streaming chart. It entered the Top 10 for the first time after midnight in the morning of December 3.
By the evening hours of the same day, the song peaked at #6 in the chart shortly after hitting #7. Currently, as the time approximately nears 4:30 AM KST, the song is at #10, still within Top 10.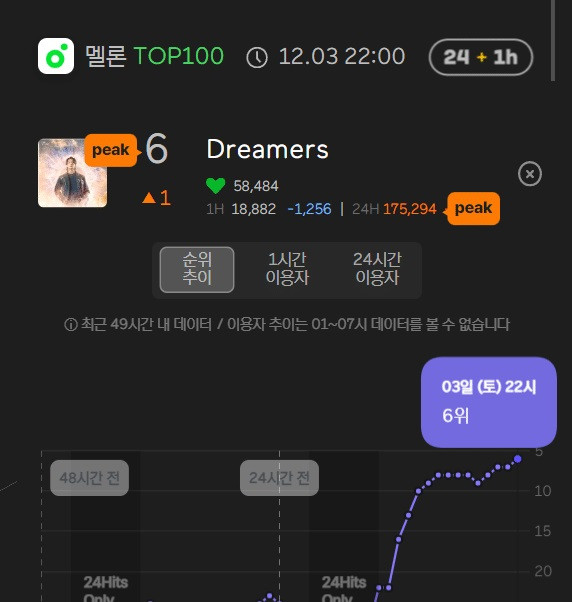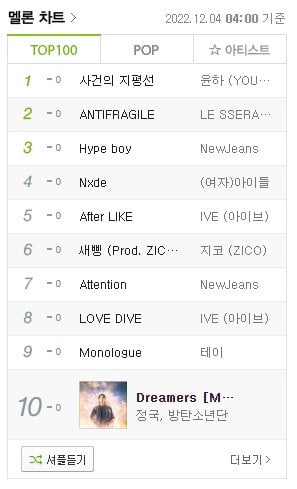 Congratulations to Jungkook!