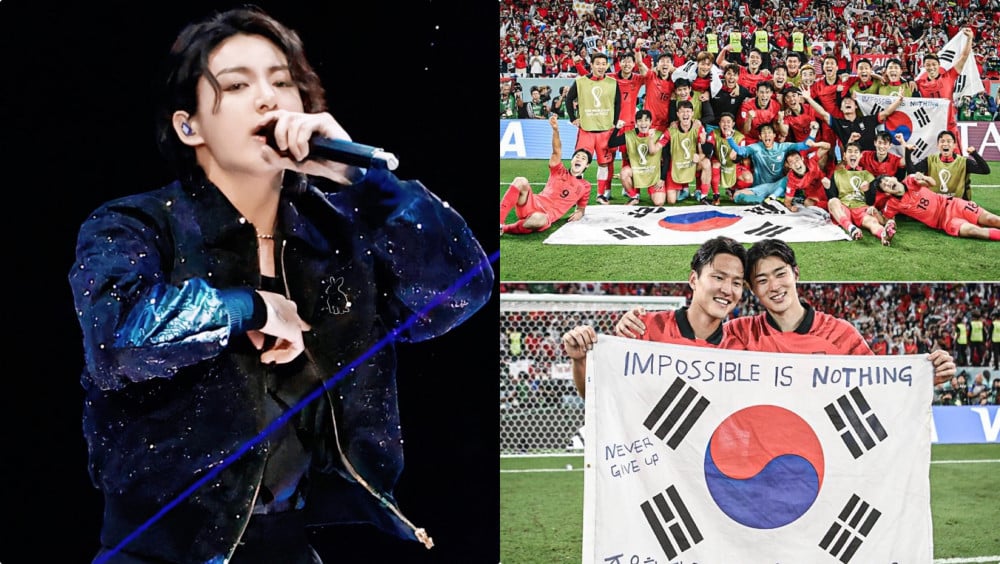 Jungkook's inspirational World Cup anthem, "Dreamers," has become a much-loved staple during World Cup games, loved by players and fans alike. Jungkook's beautiful vocals, meaningful lyrics and upbeat melody add special meaning to the games.


"Dreamers" was played in almost every news channel and social media broadcast of the South Korea vs. Portugal game, where South Korea made an incredible comeback in the World Cup as they won their game with Portugal 2-1 and went through to the round of 16.

"Look Who We Are, We are the Dreamers.
We make it happen, cause we believe it!"


"Dreamers" being played as South Korea won their match against Portugal, creating a proud moment for the players and fans. The inspiring lyrics resonated with the emotional scenes from the match and made everyone feel goosebumps at the incredible victory.

Many Korean celebrities and influencers also posted on their Social media using "Dreamers" to celebrate South Korea's win.



Knetizens were extremely proud to see Jungkook's Dreamers being played at the match.