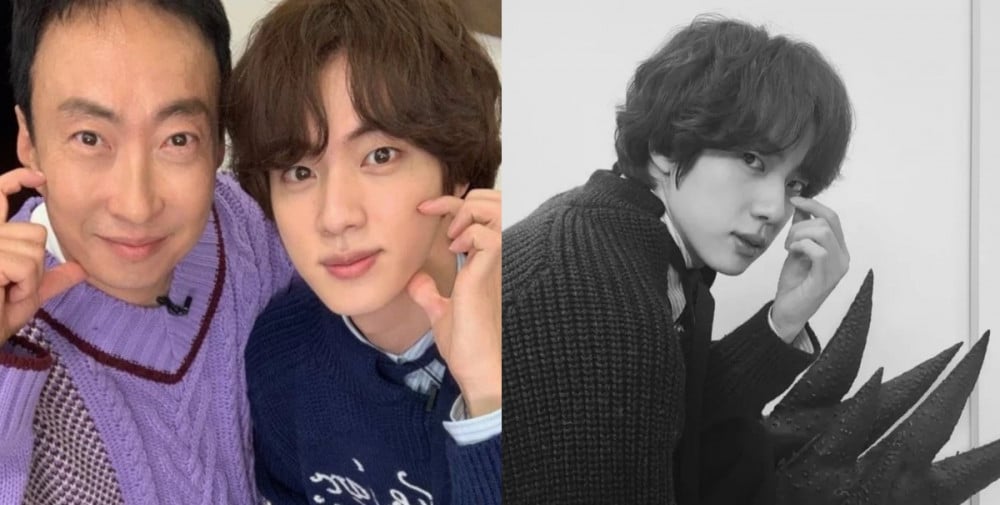 Park Myung Soo attempted to get his photography skills acknowledged by BTS's Jin.
On Park Myung Soo's YouTube channel 'Hal Myung Soo', a new episode featuring BTS's Jin as a guest was posted, garnering attention. Jin showed great chemistry with Park Myung Soo, also revealing his witty personality and great entertainment skills as they shared a friendly conversation. In particular, Park Myung Soo told Jin that he would take several photos for him. Upon seeing the results, Jin was deeply impressed with Park Myung Soo's photography skills.
Park Myung Soo first became known for his great photography skills when Red Velvet's Joy made a guest appearance on tvN's 'Salty Tour'. As the cast members traveled together, Park Myung Soo's photography skills were acknowledged by Joy, and Joy would trust Park Myung Soo to take her photos for the rest of the trip. This led to their frequent photography collaboration for Instagram-worthy photos.
What do you think of Park Myung Soo's photos of Jin?