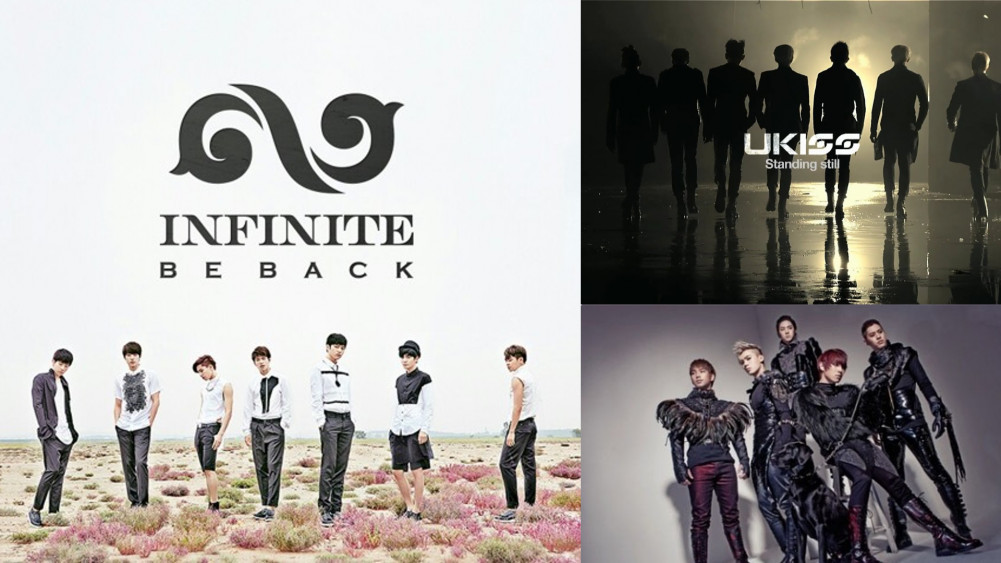 [OP-ED: This post reflects the opinions of the author and not necessarily those of allkpop.]

With the immense popularity of K-Pop nowadays, it's no surprise that K-Pop has shifted to targeting and catering to the mass market. Even if you take the songs released five years ago, they sound very different from the tunes you hear today.
While it's understandable that with time comes different trends and changing tastes, sometimes nostalgia hits, and you just want to hear songs that sound like what they did a couple of years ago.
Looking at my older K-pop playlists, back in the mid-2000s, going into the early 2010s, the songs that were released were more angsty, more emotional/passionate, and heartfelt. They took on a darker vibe. A nice mix and match and a blend of vocals with rapping. For example, B2ST's "Fiction," U-KISS' "0330," T-ara's "TTL," After School's "Because of You," MBLAQ's "This is War," Boyfriend's "Janus," and SS501's "Love Ya."
Even among collaborations and solo artists, they would also carry out this kind of vibe too! NS Yoon-G's "If You Love Me," SECRET's Ji Eun's "Going Crazy," which featured B.A.P.'s deep-voiced Yong Guk. G.NA's "I'll Get Lost You Go Your Way," and Ailee's "Heaven" truly showcased the talents of the singers.
Not only that, K-Pop seemed to have a more diverse sound with pop songs such as HyunA's "Bubble Pop" and "Change." But recently, it just seems as though K-Pop is repeating the same beats again and again. It was such a great breath of fresh air when TWICE's Nayeon came out with her extra bubbly solo song "Pop" because it's something that sounded like what we would have heard in K-Pop five years ago.
After all, K-Pop is known for its eccentric music videos and unique sounds. Another common running theme in K-Pop was how many of the music videos were like mini-dramas. They had some kind of storyline, for example, Big Bang's "Lies" and "Haru Haru" you also have 2NE1's "I Don't Care," Zhang Li Yin's "Timeless" featuring Kim Junsu, B.A.P's "One Shot," and INFINITE's "Back" all featured dramatic storylines, which made the music video more exciting to watch. Whereas today, it's not common to find a music video that follows a certain plotline. It's more like a glorified dance practice video with a focus on the intense choreography and the aesthetics of the various sets and outfits, But it'd be great to bring these things back.
Maybe it's the shortening attention span of people with media consumption in general, as you once had to read articles to get information. Now, it's a 20-second soundbite or a TikTok video/Instagram reel. The dumbing down of information for mass consumption. Don't call me a boomer, and maybe it's just the nostalgia that's hitting, but sometimes rather than jumping on the bandwagon of specific beats, tracks, and concepts. It'd be great to see a K-Pop group think more out of the box as they did in the past, don't you think?