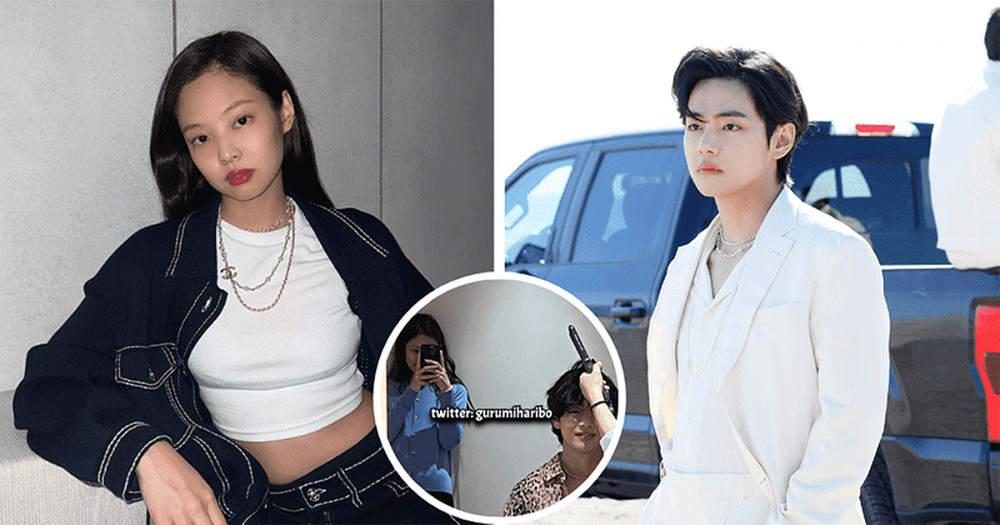 [User Post]
On September 29, Big Hit Entertainment released a statement on Weverse regarding the legal action taken regarding the malicious acts of certain people. Since no specifics/names were mentioned in the statement, people's opinions were divided. Some thought it was a regular quarterly statement, while others thought the statement was the agency's response to the leaker known as "gurumiharibo," who was recently charged by YG. The main arguments in favor of the fact that this was a quarterly update are:
1. The statement was published at the end of the third quarter of this year.
2. Using template phrases that were used in previous quarterly updates.
3. Lack of mention of any names or names of groups and the absence of any specifics.
At the same time, the main argument that this statement was specifically against "gurumiharibo" is the mention of the prosecutor's office. However, if you compare the recent statement with previous quarterly updates, you can also find a mention of the prosecutor's office there. For example, in the June 2020 update, the statement included these words: "In addition, information was collected on individuals with a long history of malicious postings about BTS and provided to the police. Criminal complaints were filed against these individuals by police, and these cases have been transferred to the prosecutor's office.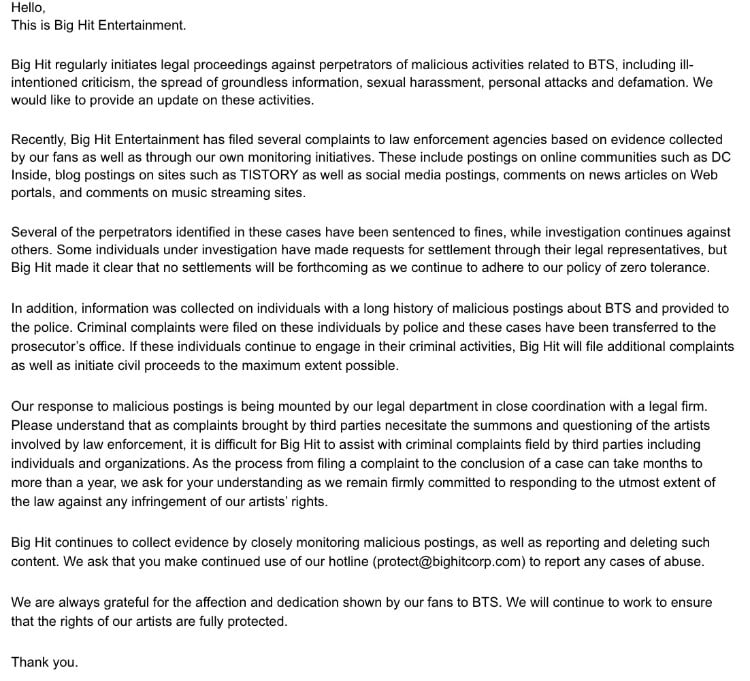 What do you think?