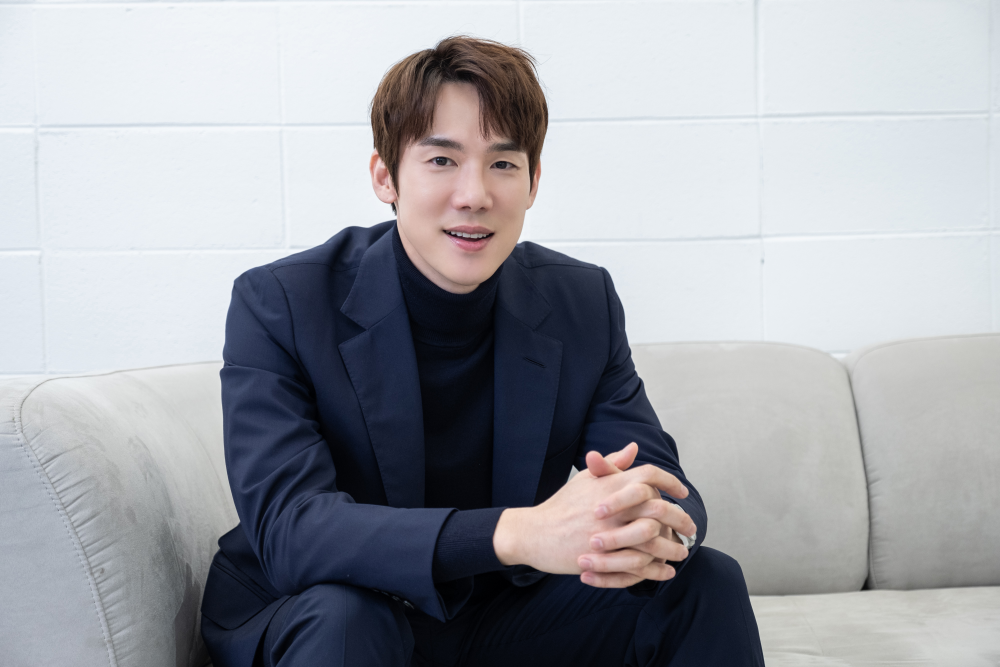 Actor Yoo Yun Suk shared a story about an interesting experience he recently went through.
The actor shared this story through the fan messenger app 'Universe' and the messages were shared on various social media platforms such as Twitter.
On this day, the actor explained, "After filming a drama, I took the SRT (Train) to Seoul. And something very amusing happened. There was a woman sitting next to me and she was sitting in the seat first with the table out. My seat was the window seat so I went inside. She didn't recognize me because I was wearing a mask."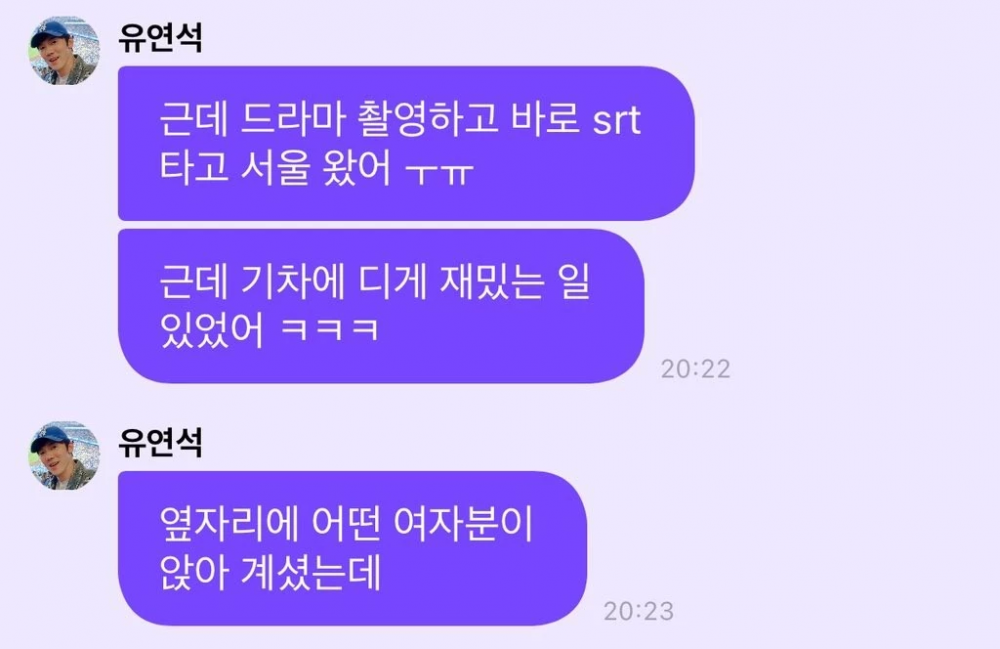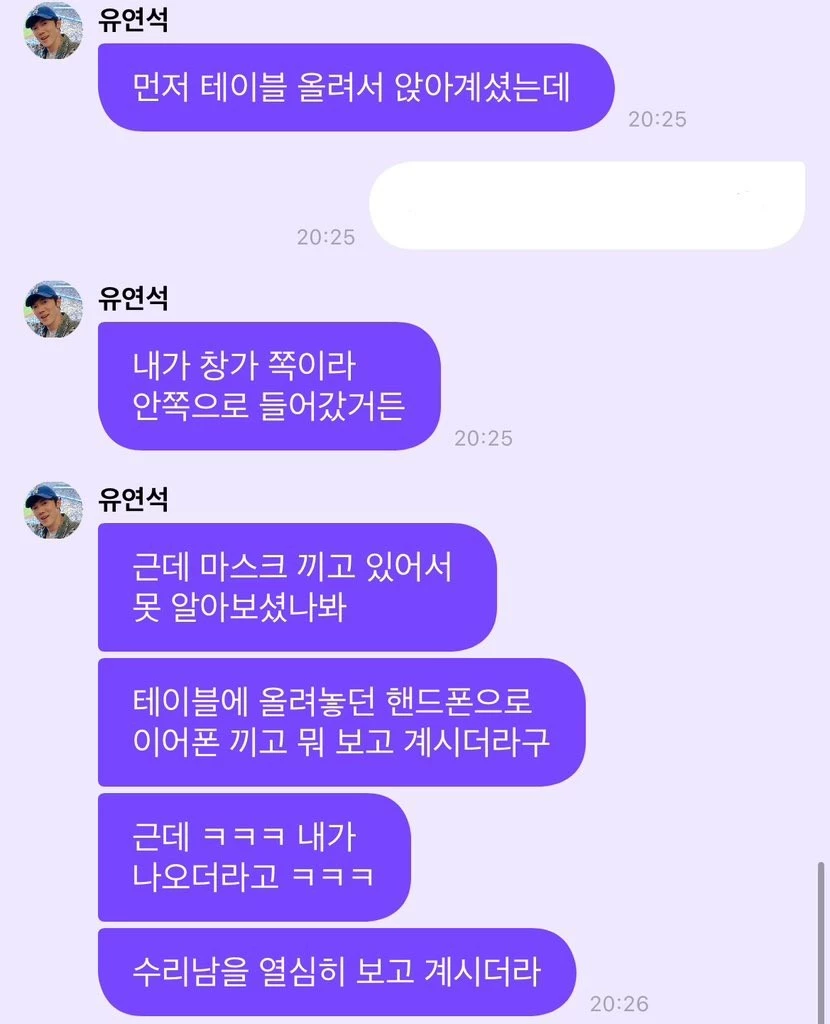 He went on to say, "She had her cell phone on the table and was watching something with her earphones on. Then I appeared on the screen lol. She was absorbed in watching 'Narco-Saints.' I thought that situation was funny."
The actor elaborated, "So I sat there for two hours, and didn't even go to the bathroom. I only looked out the window. lol. I couldn't even pick up the phone call from my friend. haha." He added, "I can't be like suddenly, 'Hello, I'm Yoo Yun Suk. Is 'Narco-Saints' fun?' lol"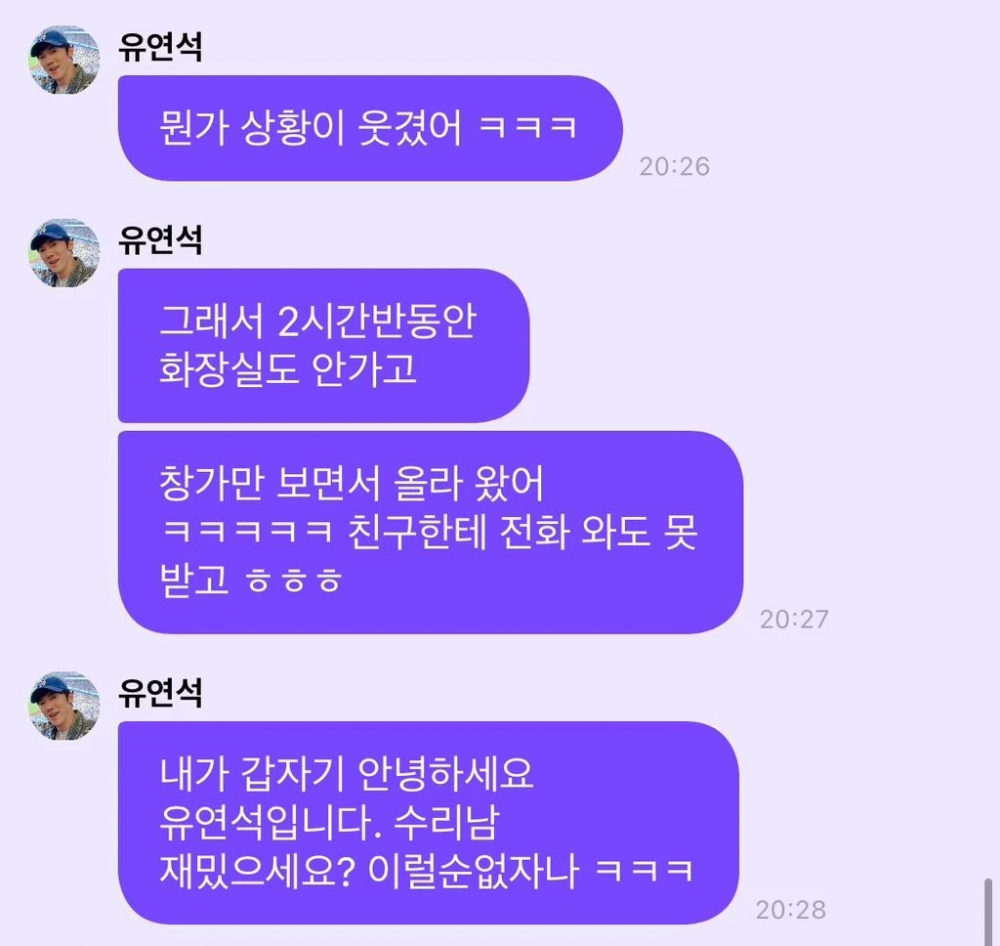 The fans who came across Yoo Yun Suk's messages were envious of the woman who sat next to the actor for two hours and commented, "It would be so cool if the actor from the drama I am watching is sitting next to me," "It would have been awesome if the woman recognized him," and "I can't believe she was sitting next to Yoo Yun Suk."