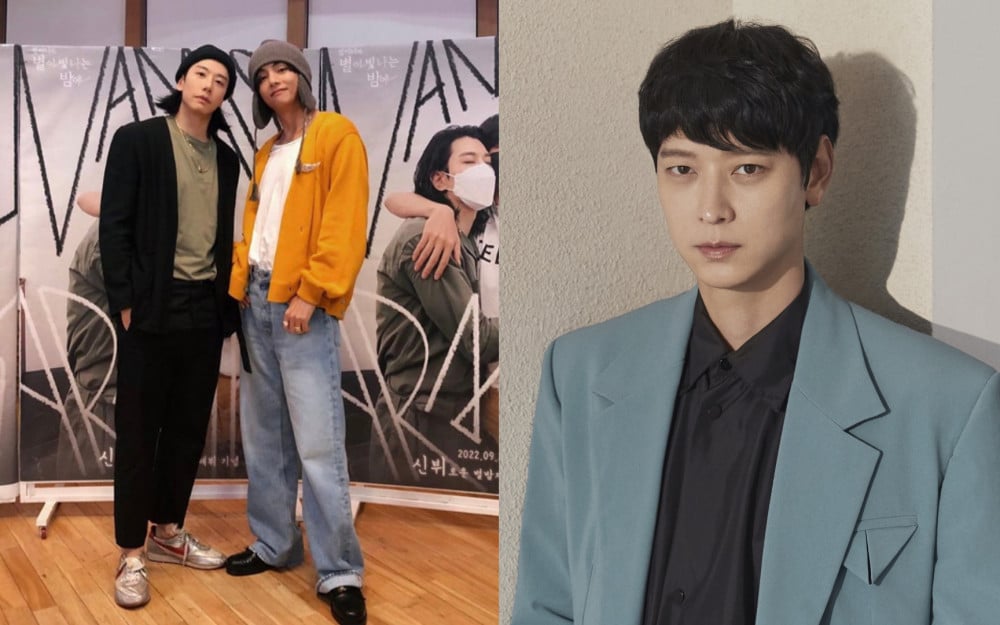 Actor Kang Dong Won appeared on the FM radio show 'Kim Eana's Starry Night' with special DJs Park Hyo Shin and BTS's V.
The announcement of Kang Dong Won's appearance on the radio show was made just a few hours before the show through 'Starry Night's official Instagram account. According to the post, fans could send in questions they wanted to ask the actor through the post's comment section.
'Starry Night' has been hosted by singer Park Hyo Shin and BTS's V as the two special DJs while Kim Eana is away on vacation for two nights. It has been revealed that Kang Dong Won decided to appear on the radio show thanks to his friendship with the two special radio DJs.
Meanwhile, BTS's V will be a special DJ for two nights, while Park Hyo Shin will continue until the 2nd of next month.