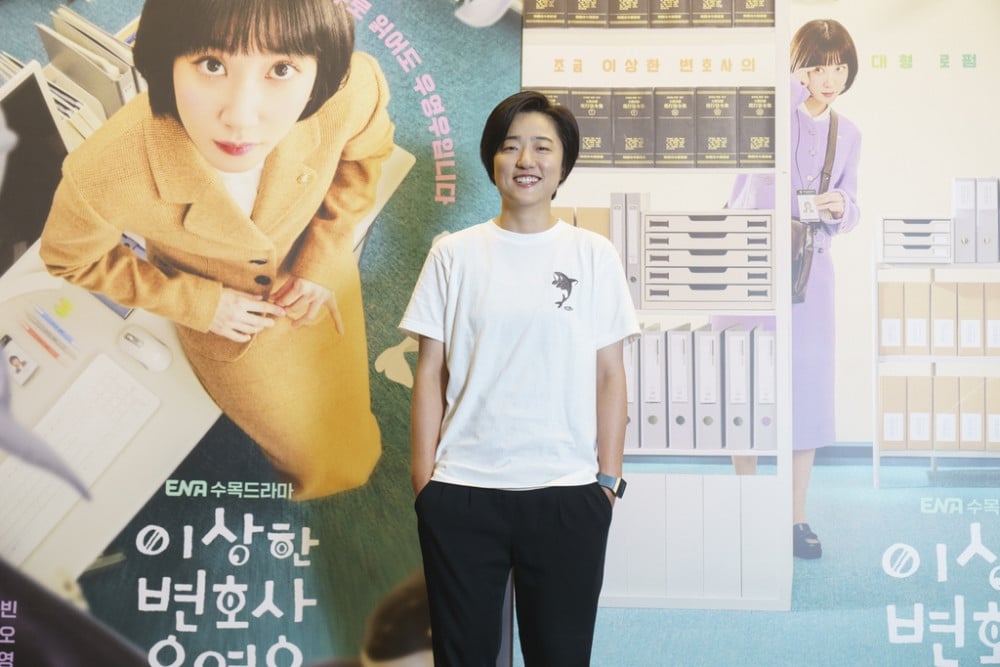 The writer of 'Extraordinary Attorney Woo' revealed why she added the word 'extraordinary' to the title.
In an interview published on August 5th, Moon Ji Won, who created the hit drama series 'Extraordinary Attorney Woo', shared the stories behind the creation of the show.
According to the interview, she accidentally came up with the name 'Woo Young Woo'. She was offered to create a 16-episode long drama series after she debuted as a professional screenwriter with the film 'Innocent Witness'. While she was thinking about the new drama series, she said the name 'Woo Young Woo' suddenly came across her mind. "Whenever Young Woo says the line about her name being a palindrome, I feel good because I can vividly remember how I came up with her name."
She also stated that the word 'extraordinary' well depicts Woo Young Woo's character. "Generally we name people who are not ordinary, eccentric, non-conforming, genius, bizarre, weird, and special 'extraordinary'. These extraordinary people often make others nervous or create problems, but at the same time, they make our world more exciting and abundant."

She continued, "I hope the viewers could feel extraordinary powers of extraordinary people through 'Extraordinary Attorney Woo'. The show reflects various stories regarding diversity. I don't think the show explicitly sends out the message but if I were to put the show's main idea into a sentence it would be 'respect the diversity.'"