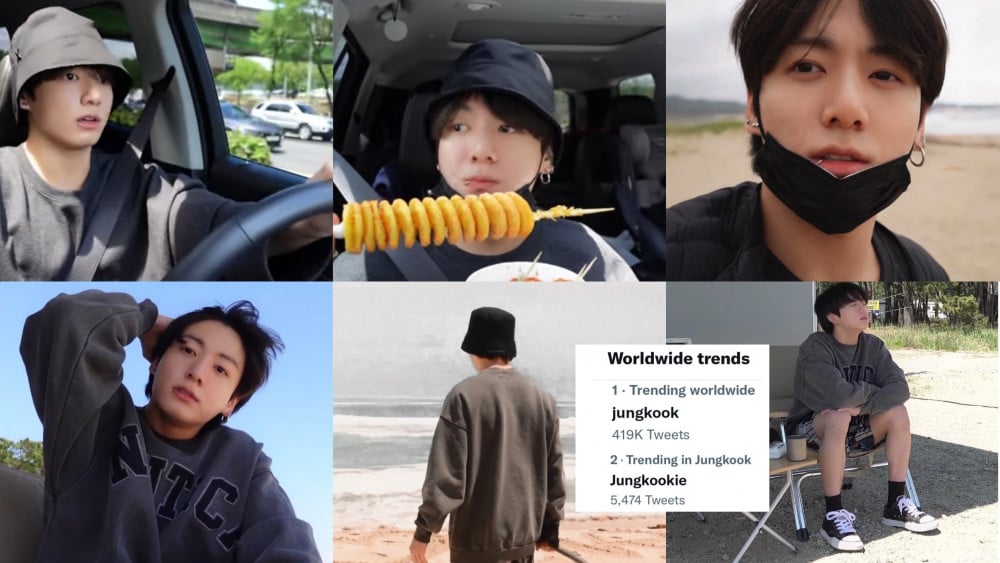 BTS's Jungkook stole heart with his cuteness in the latest VLog released on BANGTANTV.

In his camping vlog, Jungkook was seen driving towards the destination, buying and eating his food, listening to songs, and sharing about his song 'My You' along with camping.
Jungkook took over the Top 2 Worldwide trends on Twitter, with 'Jungkook' at #1 and 'Jungkookie' at #2, after his camping vlog. He also trended at #14 in the United States.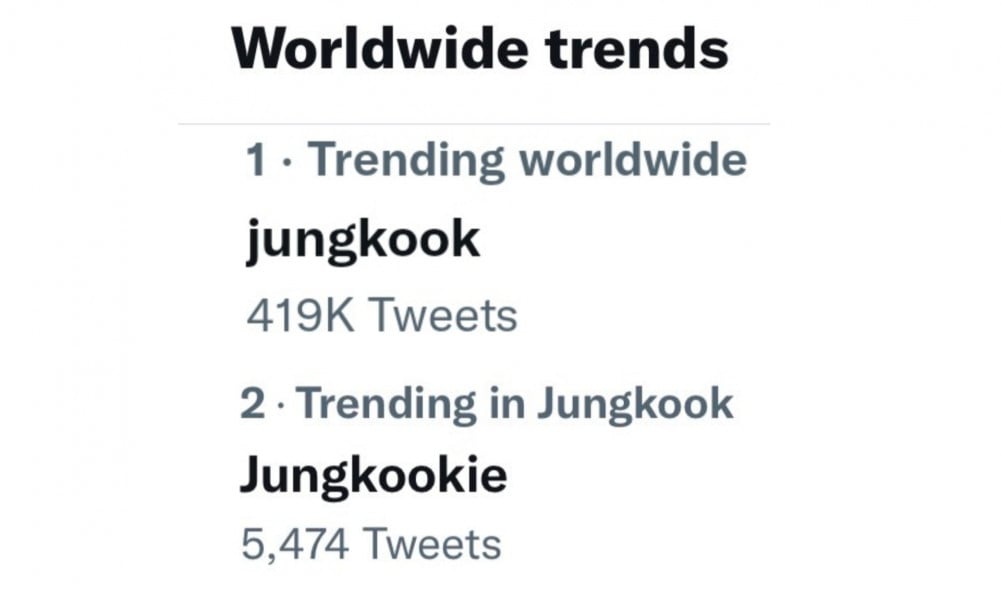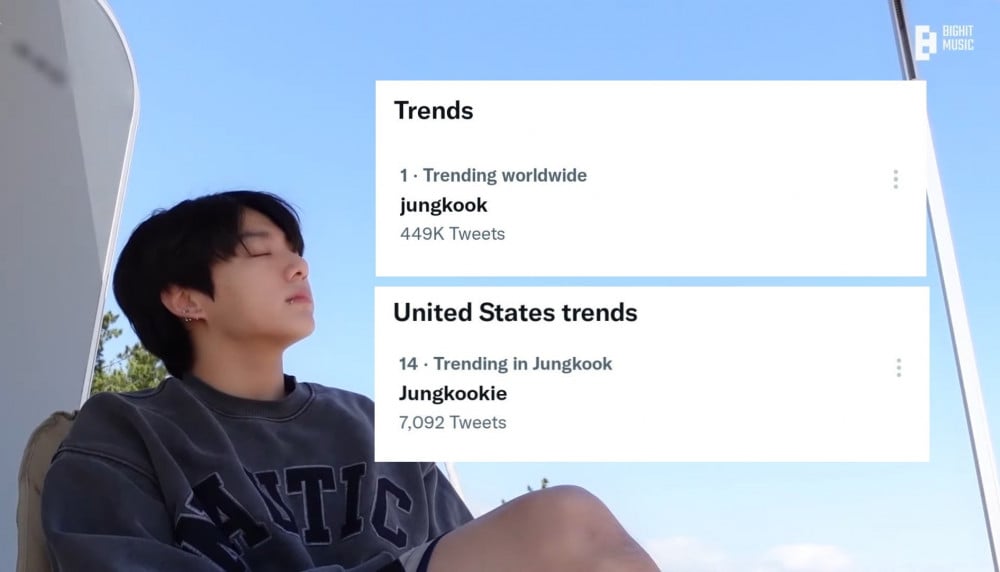 In his vlog, Jungkook shared that he sits straight while driving, clouds are pretty, and then he started missing his dog Gureum (who passed away). He also shared that he kept his song 'My You' lyrics in half English and half Korean as it was a song for fans, and he did not want anyone to feel disappointed.
Fans labeled his vlog as free therapy as he made everyone feel happy. Jungkook's happiness while eating never fails to make everyone's heart flutter and make them crave food.
Jungkook's surprised reaction to Aurora fore also made the viewers smile so big as he was fascinated by it.
Jungkook played and sang many songs from different artists across the globe in his vlog, including his own song My You, Daylight, Matilda and As It Was by Harry Styles, Do I Wanna Know by Arctic Monkeys, 0x1=Lovesong by TXT, That That by PSY & Suga and many more. The songs can be found here.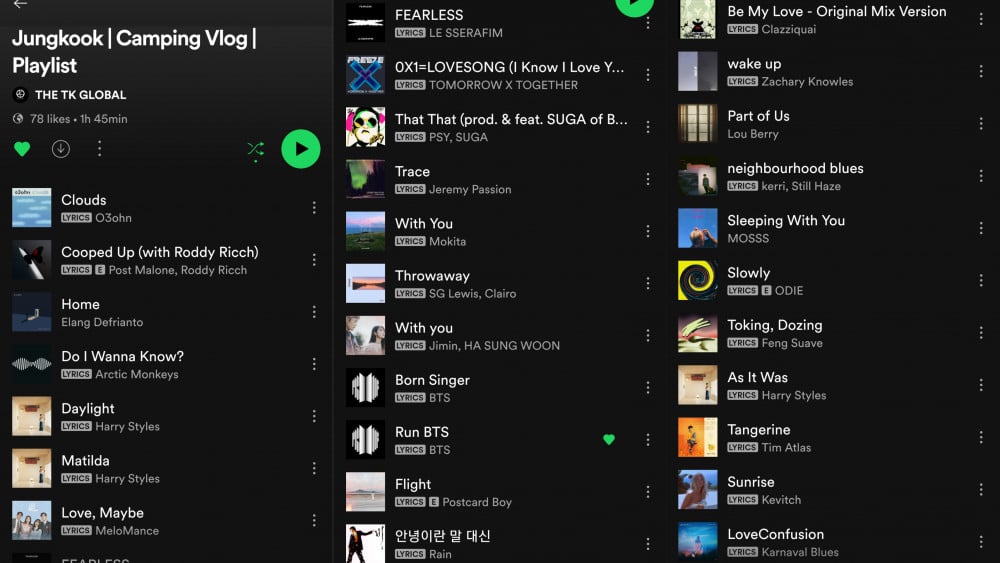 Jungkook's guide for Run BTS was also played by him in the vlog, which was very anticipated by the fans