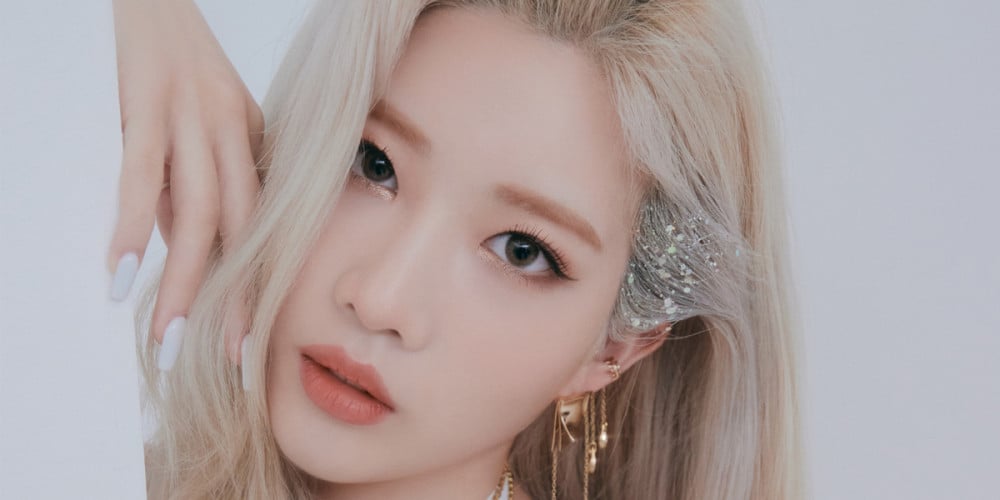 On August 11, LOONA greeted their fans in Chicago as the latest stop in the group's ongoing first world tour, 'LOONATHEWORLD'.
However, it was revealed that member Kim Lip was feeling "unwell" midway through the show, and ultimately sat out for the remainder of the night. The concert organizer also notified fans that Kim Lip would not be participating in the 'Meet & Greet' event after the show.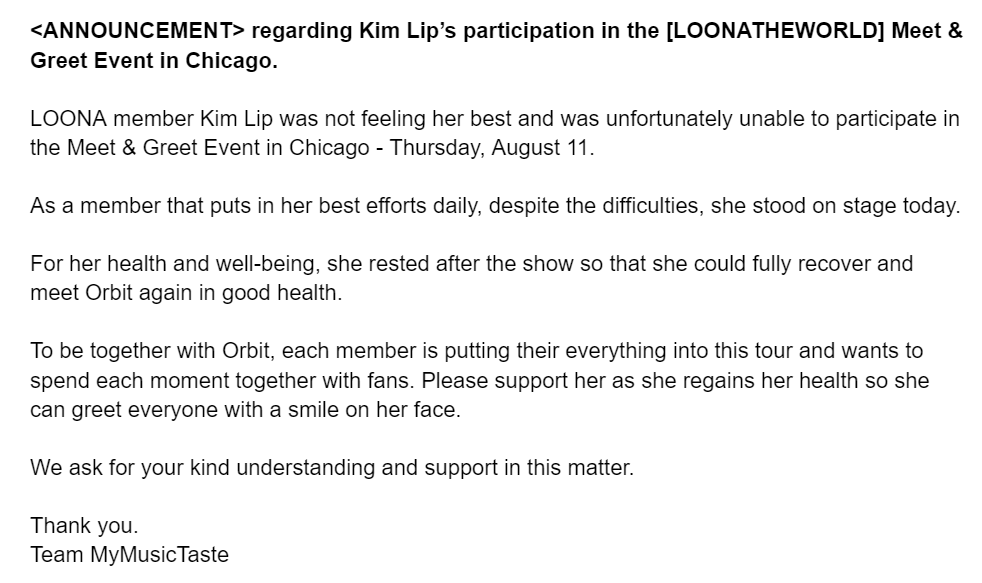 According to fans on Twitter, an uncomfortable situation occurred some time during the Chicago show which brought Kim Lip to tears.
Fans claimed that during Kim Lip's turn to talk, some fans in the crowd continued to cheer the name of fellow member Vivi, forcing Kim Lip to turn her back on the crowd and steal away tears.
Many fans are currently showing their concerns for Kim Lip's well-being.
Meanwhile, LOONA's 'LOONATHEWORLD' in the U.S. is expected to resume in Louisville on August 13.