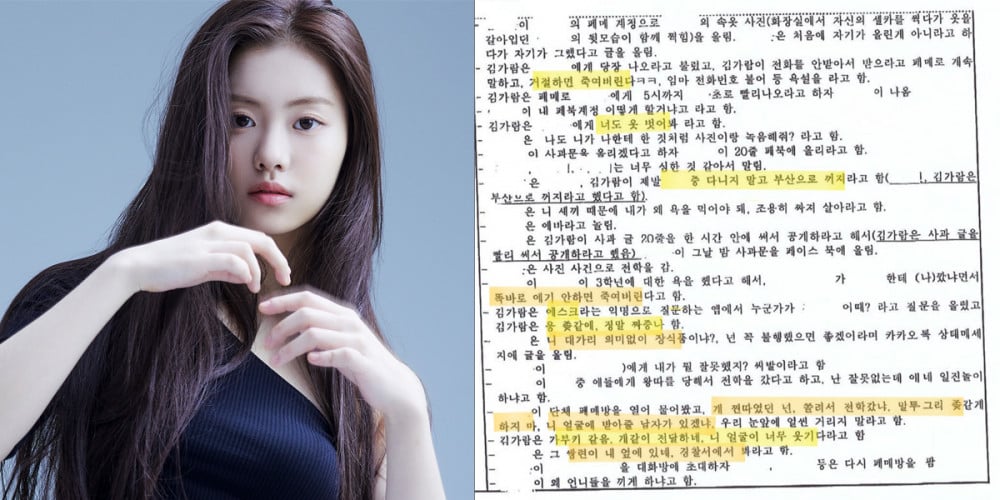 On August 10, former LE SSERAFIM member Kim Garam stepped forward to share her side of the story in her school bullying controversy, presenting several pieces of evidence including her own School Violence Countermeasure Committee document.
The School Violence Countermeasure Committee document specified that "cursing and threatening" had occurred on two occasions, in front of an elementary school and via SNS. The document also confirmed that a group of 8 students including Kim Garam confronted Yoo Eun Seo outside an elementary school, after Yoo Eun Seo posted a photo of a friend "3" in only her underwear on Facebook. 4 of the students stood a distance away, while 4 students including Kim Garam demanded that Yoo Eun Seo admit her wrongdoings and post an apology on Facebook. The argument lasted for approximately 3 hours and also involved older male students who also showed up and took sides.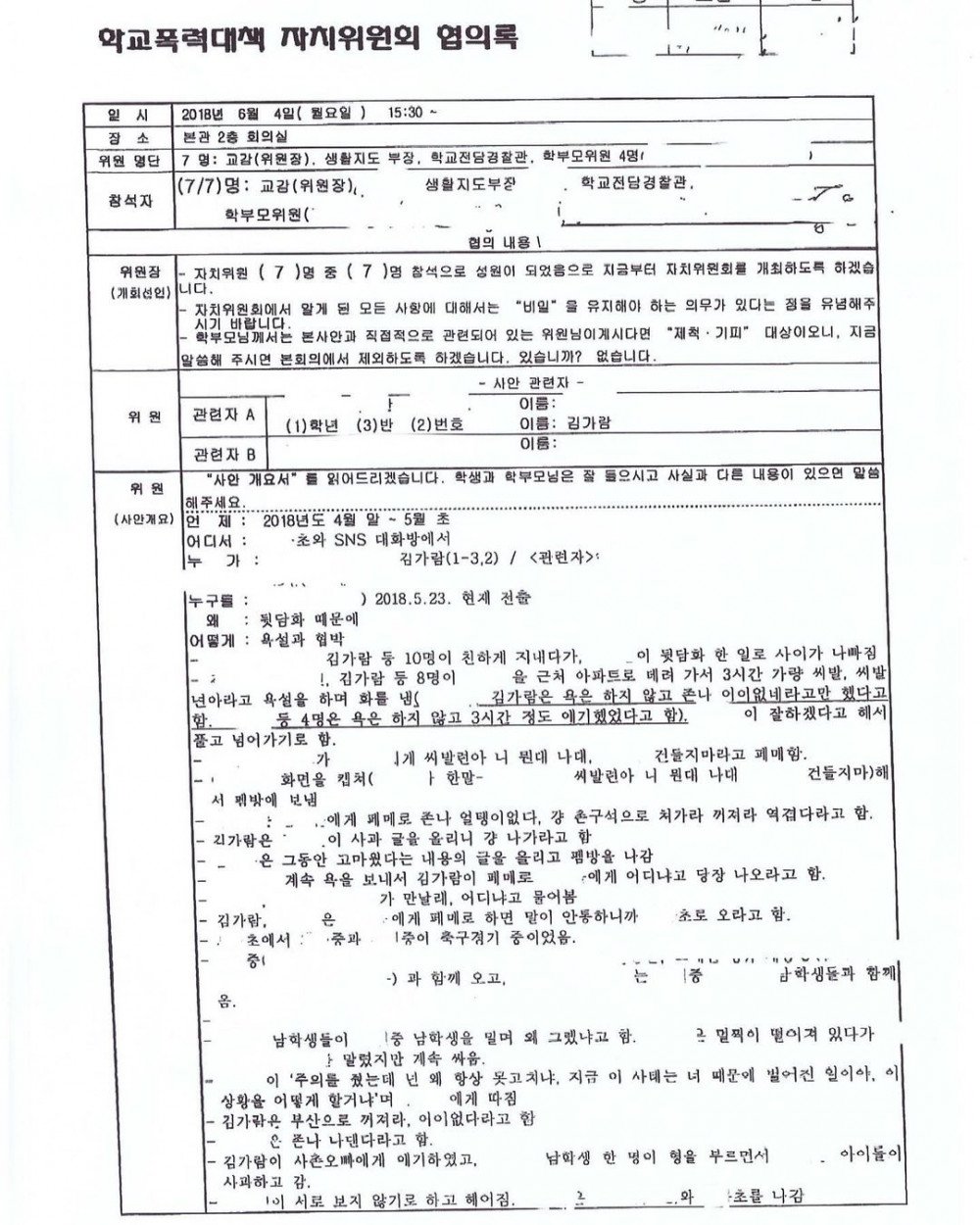 How did Korean netizens react to Kim Garam's side of the story?
Some said,
"All in all, Kim Garam just wanted to expose the fact that even though she cursed and threatened Yoo Eun Seo, that Yoo Eun Seo also played it dirty. They were both on the same level of 'Iljin'."
"Wow. This proves that it was a big cat fight between 'Iljin' girls and their posses."
"You reap what you sow. Both Kim Garam, Yoo Eun Seo, and all of their friends bullied one another two-sidedly."
"It looks like the purpose of her statement is to prove that Yoo Eun Seo was in the wrong. But that is separate from the fact that Kim Garam was still an 'Iljin' and that she was definitely not an 'ordinary student'."
"It was a classic case of 'Iljin' girls fighting and causing a big fuss in school."
"Okay, so all of you 'Iljin' girls got punished in school for fighting amongst yourselves. Thanks for the clarification."
Others also felt,
"It's true that the Yoo Eun Seo girl is really twisted too."
"As long as she's not trying to become an idol again. Just go live a normal life, but the life of a K-Pop is not for you."
"That is definitely a big school violence case. But she didn't deserve as much hate as she got when you look at the fact that Yoo Eun Seo posted a photo of the other student first. Now that this has been cleared up, she should just live a normal life."
"Basically, Yoo Eun Seo just couldn't stand to see Kim Garam becoming a famous K-Pop idol after what happened. But none of that matters now, and LE SSERAFIM is better off without Garam."
"Is it just me or is her statement only full of comments defending herself? There's no apology for defaming LE SSERAFIM's name or hurting the other members because of her past school records."
"I thought this was over already... It doesn't concern anyone else anymore except you people who were involved."