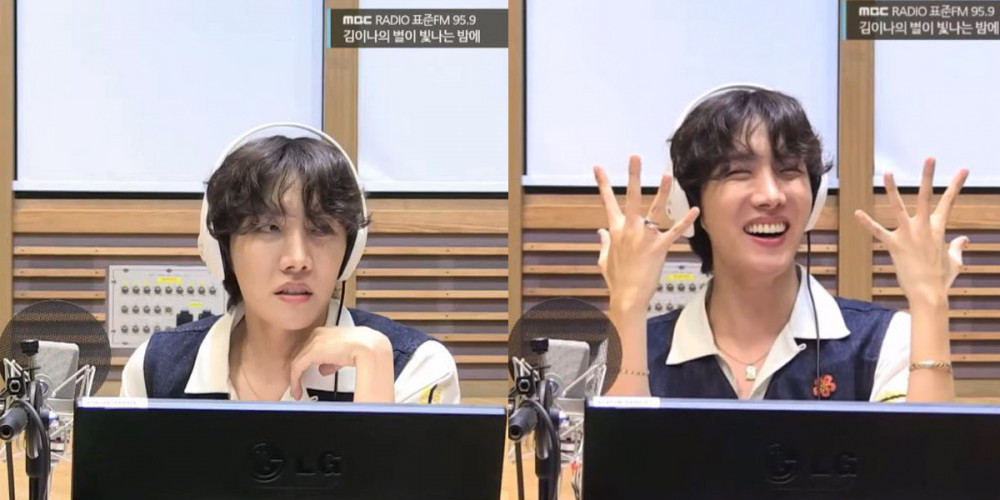 On August 10, BTS member j-hope appeared as a guest on the MBC FM radio program, 'Kim Eana's Starry Night'!
On this day, j-hope honestly opened up about the anxiety and stress he dealt with while preparing for his first ever solo appearance at a music festival for this year's 'Lollapalooza' in Chicago, where the artist performed on a main stage for approximately an hour.

j-hope described, "At first, I agreed to do the performance out of an immature burst of ambition. In my head, I went, 'Let's just do it. What can go wrong?'. But as time passed and the event grew closer and closer, I realized that I had done a truly crazy thing. Every time I practiced for my set, my mind swam with thoughts like, 'Can I really pull this off?' and 'Can I really fill up an entire hour with my own performances?'. I kept beat myself down and asking myself if I was really capable. I have to admit that the process leading up to it was a continuation of darkness. But once I finished the stage, I thought that I did well."

The idol then added on, "Every step of that experience became a part of my flesh and blood. I think that I was able to build a solid foundation for myself. It was truly a great experience."

Next, one listener asked j-hope to share the behind story of the time he rescued a stray cat, paid for its medical treatment, and aided in its adoption.
The BTS member remarked, "How did people find out about this?". He recalled, "There was a stray cat nearby a filming set. I felt like my heart would break when I saw it. My dog at home has an eye illness. And this cat also had an eye illness. So I couldn't just leave it. It was so thin and small, and so I took it to an animal hospital for treatment. I was able to find it a good home as well. I felt like it was a fated encounter."
Finally, j-hope even shared what plans he had for tomorrow! He said, "I am having a meal with a good hyung. I recently got to know Lim Siwan hyung. He said that he liked BTS music, and so we decided to have a meal together. I am still amazed about it myself. I am a big fan as well."

Catch a full recap of j-hope on 'Kim Eana's Starry Night', below!