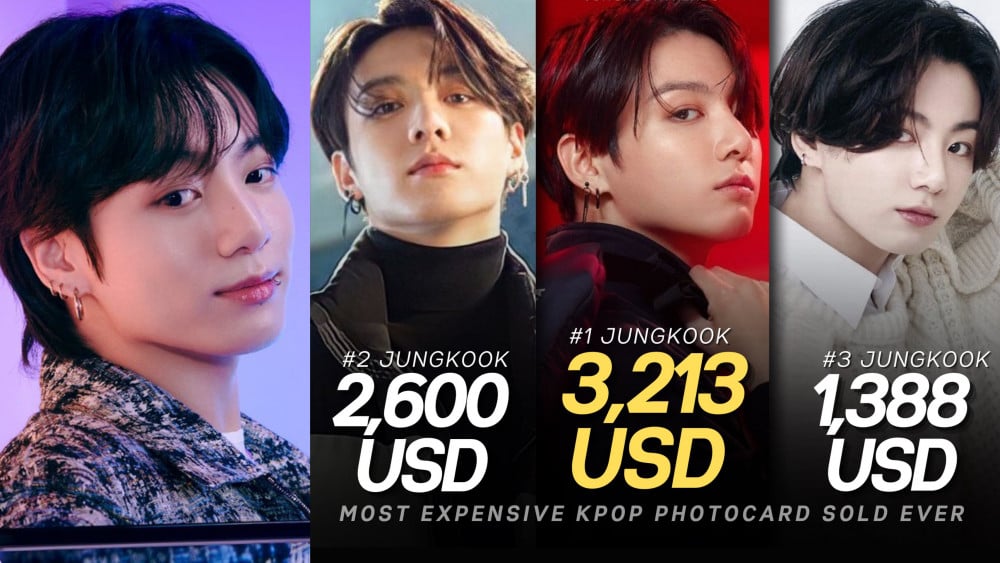 BTS's Jungkook, who is known for his massive impact and selling power, never fails to surprise everyone with the crazy power he holds. Photo cards are an important and integral part of K-Pop, which also depict an artist's popularity.
The top 3 most expensive K-Pop photocards ever sold out in history are of Jungkook. It comes as no surprise because he has always had the highest demand, and people are crazy over collecting his photo cards. His photocards are always sold out the fastest despite being the most expensive, showing off collectors' interest in his photo cards.
1. Jungkook BTS Butterful Luckydraw event photocard (3,213 USD)
Jungkook's Butterful Lucky Draw Event Photo card was Sold for 3.7M won ($3,213), becoming the highest-priced K-pop photocard of all time. There were 120 auction bidders for the Photo card on eBay.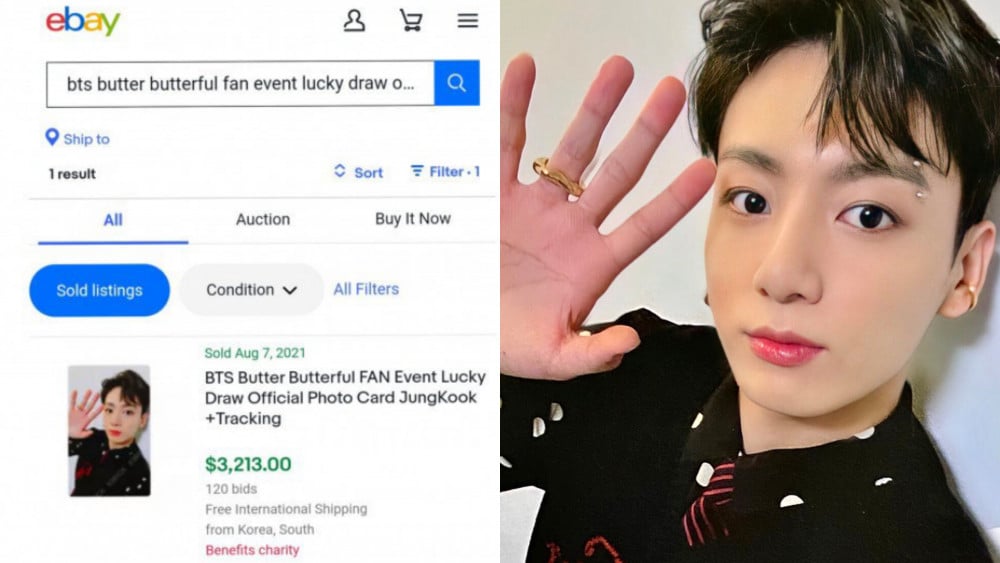 2. Jungkook blue-haired FLO photocard (2,673 USD)

Jungkook's blue-haired selfie FLO photo card was sold for $2,700 (3.09M won), showing his popularity. Read the k-media article here.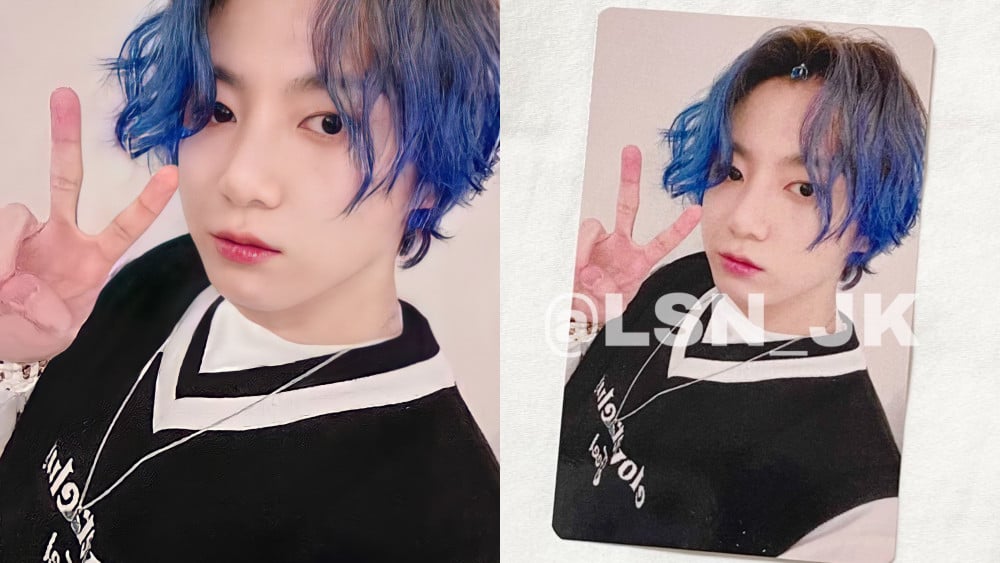 3. Jungkook's Butterful Night Event Photocard (1,388 USD)
Jungkook's Butterful Night Event Photo card was sold for 1,600,000 won (1388.75 USD) as the starting price due to high demand.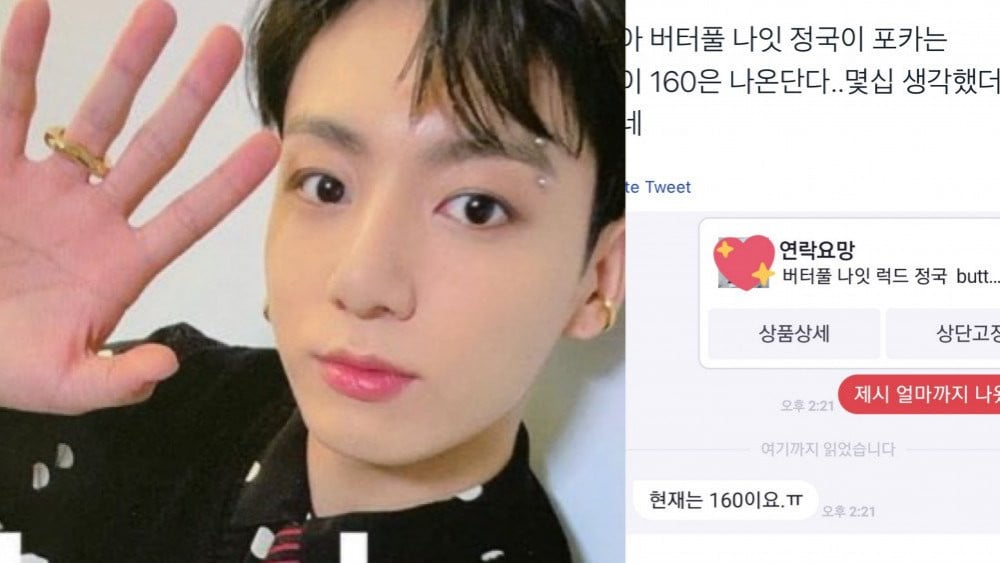 Jungkook's rare butter photo cards, along with other stuff from BTS's Butter Butterful night fan lucky draw event, are also sold out at the astonishing price of $4,200 on eBay.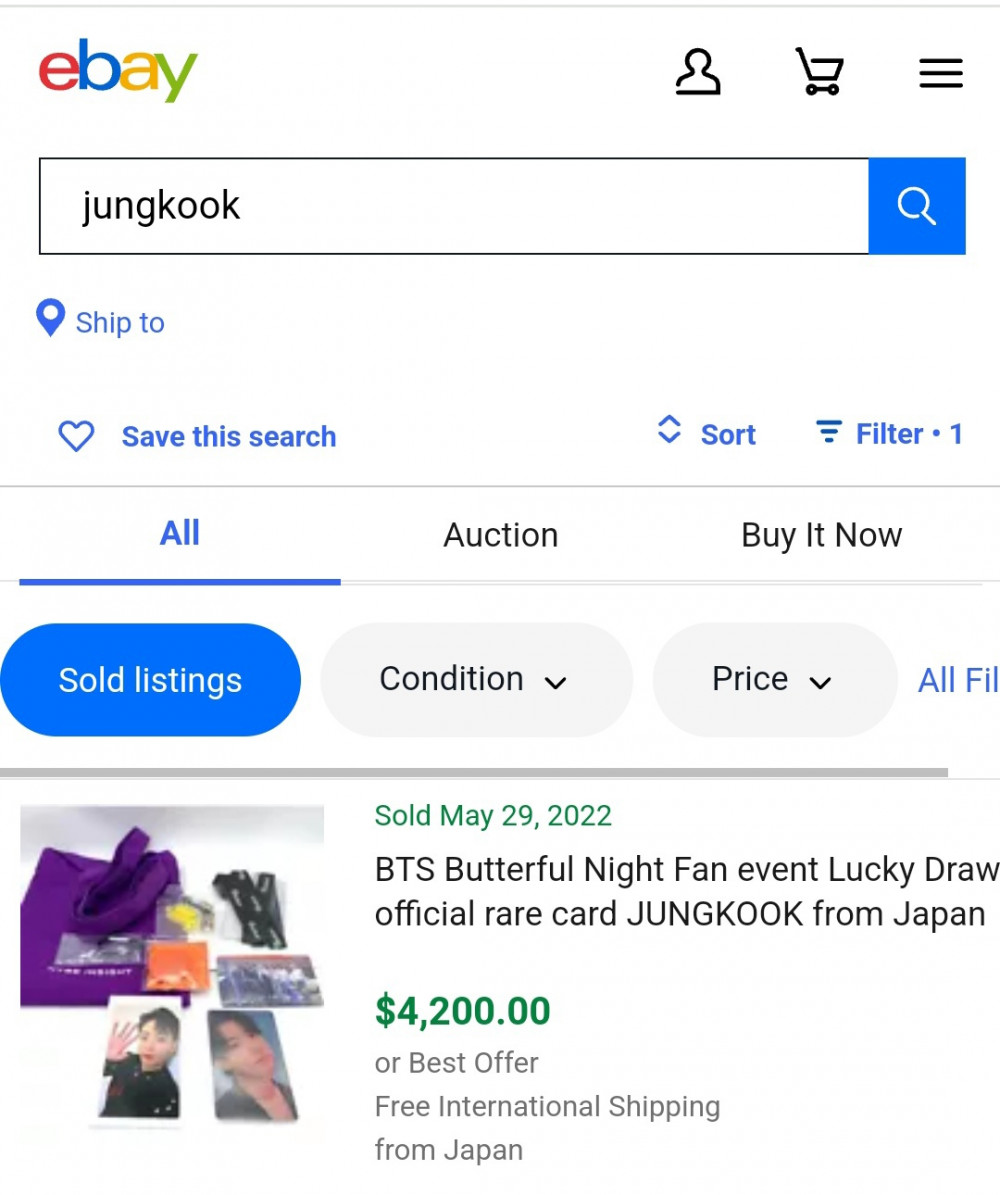 Even old and debut days photocards of Jungkook are being sold by resellers at the highest price ranging from 300 to 900 USD.
Jungkook's ability to sell out from everyday items such as fabric softener and kombucha to luxury items such as Prada jackets is amazing. Therefore, it is not surprising that the demand for photo cards of Jungkook and their price is very high.