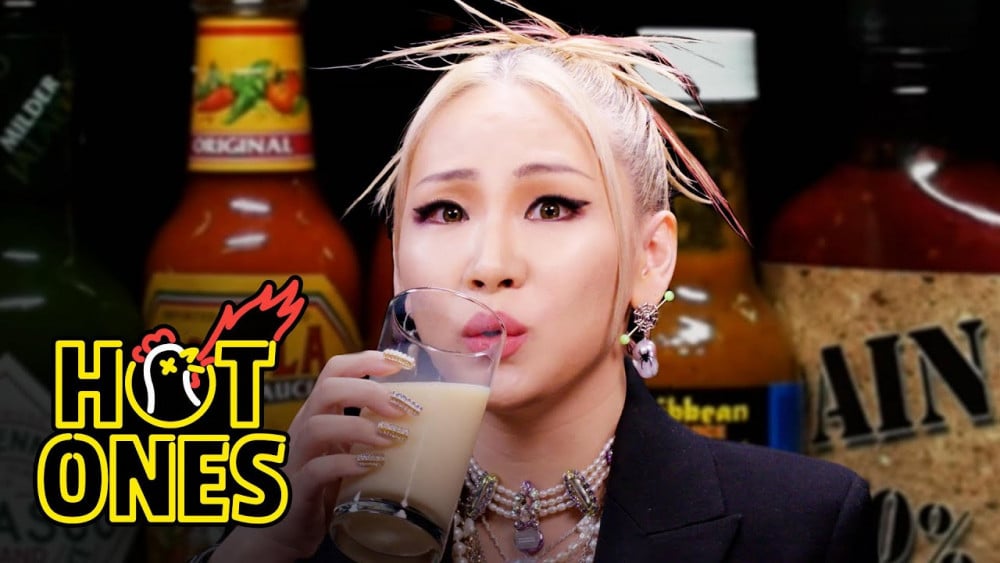 "Hot Ones" became a major YouTube hit, inviting celebrities to eat chicken wings doused in some of the world's spiciest, hottest sauces ever. Who doesn't love a good talk show with a bit of spice added on? With celebrities such as CL making an appearance, it'd be great to see K-stars make their appearance to see how they can handle the heat! Check out the list of 10 K-stars fans would love to see on this program.
1. BTS: On tours and behind-the-scenes shoots and filming, BTS is often seen slurping up the spicy bibimyun noodles. More or less, we've also witnessed Jungkook and Jimin chow down on six cups of spicy ramen noodles. Imagine seeing them try Da Bomb.
2. MAMAMOO: Can you name an even more chaotic and energetic group than MAMAMOO? With their beagle-like energy, it'd be great to see how well they take to the spices, especially because Hwasa is known to be able to handle her spice quite well.
3. Red Velvet: Something about Red Velvet always screams out elegance and sophistication. Even when eating, they give off a feeling of being poised and full of sophistication. I mean, they have red in their band's name, so how fitting would it be to eat some of the reddest, hottest sauces worldwide?
4. IU: How could we not have one of the most iconic K-pop singers to this day. As adorable as she is, IU is hardly seen eating many spicy foods, but rather sweets, so it'd be an interesting twist to see what kind of reactions she would have to chomping down on some wings!
5. TXT: TXT always brightens up the atmosphere on whatever show they're on, so imagine the amount of fun and entertainment they would bring to the table on "Hot Ones!"
6. Seventeen: This would probably be the largest "Hot Ones" ever, but more the merrier, right? Seventeen is also known to be a mood booster even among their busy schedules, but imagine adding on the spice. For sure, this would be one very chaotic appearance.
7. Soyu: The queen of spice, Soyu had headlines for just how well she is able to handle some of the spiciest foods within South Korea, such as chicken feet, noodles, and more! So it'd be no surprise if she aces "Hot Ones" without breaking a sweat.
8. ITZY: On stage, ITZY shows us such a powerful and charismatic side, but off the stage, they're just a group of goofballs. But how would they handle some of the spiciest chicken wings? Will they become even goofier?
9. GOT7: Seven bright and social personalities, knowing no bounds to the word fun. You can envision Jackson and Bam Bam yelling throughout this show.
10. Jessi: There is no filter when it comes to Jessi, which is one of the best things about her. Plus, she's also known to be quite the foodie. Can it get any better than this? Probably not.
Who are some stars that you would want to see as a guest on "Hot Ones?"