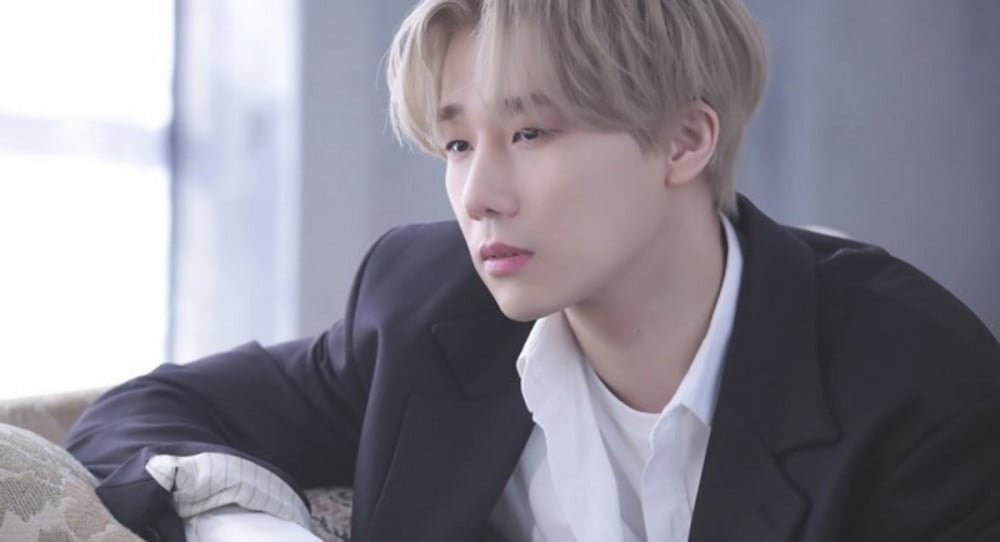 The agency of INFINITE's Sunggyu has provided fans with an update about the idol following his hospitalization and surgery for a fractured jaw.
According to his agency DHTNE, Sunggyu is out of the hospital and currently receiving outpatient treatment while resting under his mother's care at home. They also added that – thanks to fans' love and support – the site of the surgery is healing well.
However, as he continues to focus on his recovery, it has been decided that continuing as the host of Naver NOW's 'Midnight Idol' would be difficult, so he will be leaving the program. The statement continued by apologizing to fans for the news and thanking the 'Midnight Idol' production team for the experience.
DHTNE ended the statement assuring fans that Sunggyu would be returning to them in a healthier state soon and asked for their understanding.
Meanwhile, as previously reported, Sunggyu fractured his jaw on August 7 and remained hospitalized as he received surgery for the injury. Since the hospitalization, he also left the cast of the musical 'Kinky Boots,' where he was set to appear as main character Charlie.