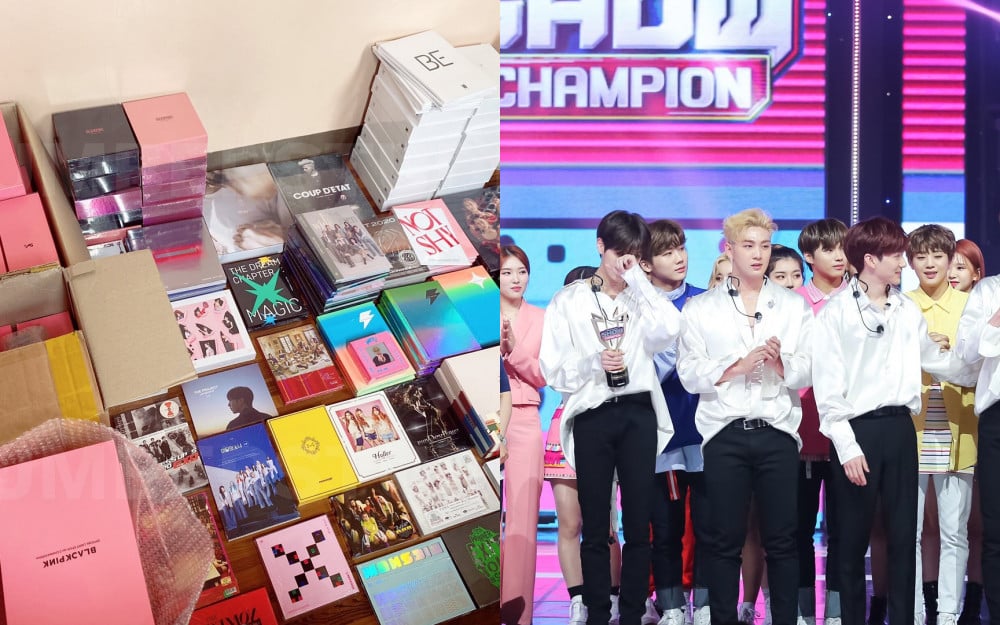 There are always intriguing and interesting discussions in various online communities.
In the popular Korean online community instiz, one netizen began a discussion among other netizens by asking an interesting question - "Would you rather sell 1 million albums and not have a song charting in the top 100 or only sell 50,000 albums and have a top 10 song?"

The netizen elaborated, "The first choice, you get to win 1st place in a music show for 1 week, and the second is you don't get to win a music show at all," and asked others, "Which would you like better?"
Other netizens gathered in the community to give their answers and the reasons why they picked their choice.
Netizens commented, "I would like number 2 no matter what," "This is so hard to pick," "I think number 1 because you earn a lot more money if you sell more albums," "Only 50,000 albums, hmm, I don't know," "If I chose number 1, then wouldn't I be able to earn more money after going on tour?" "Number 1, because I need to earn money, lol," "1 for sure, because that means you would have larger fandom," "I want people to recognize my songs even if I don't sell a lot of albums, so number 2," and, "I think I would be happier if more people listen to my songs. lol."
Just as seen in the comments, the choices are divided among Korean netizens. Then, what would you prefer?