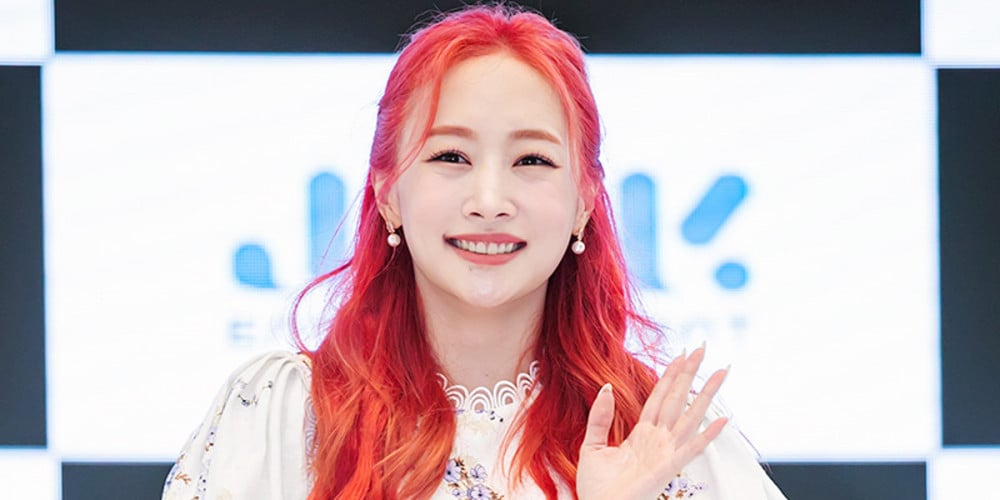 On July 26, solo artist Nicole attended a press conference for the release of her digital single "YOU.F.O".
Nicole's first solo music release in Korea in approximately 8 years, "YOU.F.O" features a groovy melody as well as lyrics comparing the feelings of a new experience in love to the unknown world of outer space. On this day, Nicole revealed, "I'd say it's been about 10 years since I filmed an MV. I was extremely nervous. During the filming, I even forgot the lyrics to the song. It hit me how long it's really been since I actually promoted as an artist, and that shocked me. But I still had fun filming."
Next, Nicole talked about the encouragements she received from the members of KARA. "I let my members listen to the song first. They also came to visit me on the MV filming set, and made comments like they were directing me. When I showed them some edited shots from the MV, they told me I looked pretty and gave me strength."
Furthermore, Nicole commented on the ongoing rumors that KARA planned to have a reunion for their 15th debut anniversary. The singer stated, "We have been planning a comeback for some time now, going through the necessary steps persistently. It is our 15th anniversary this year, so we want to meet with our Korean fans, and we are working hard to make it happen. The plans have made significant progress."
Nicole's new digital single "YOU.F.O" will be released on July 27 at 12 PM KST.