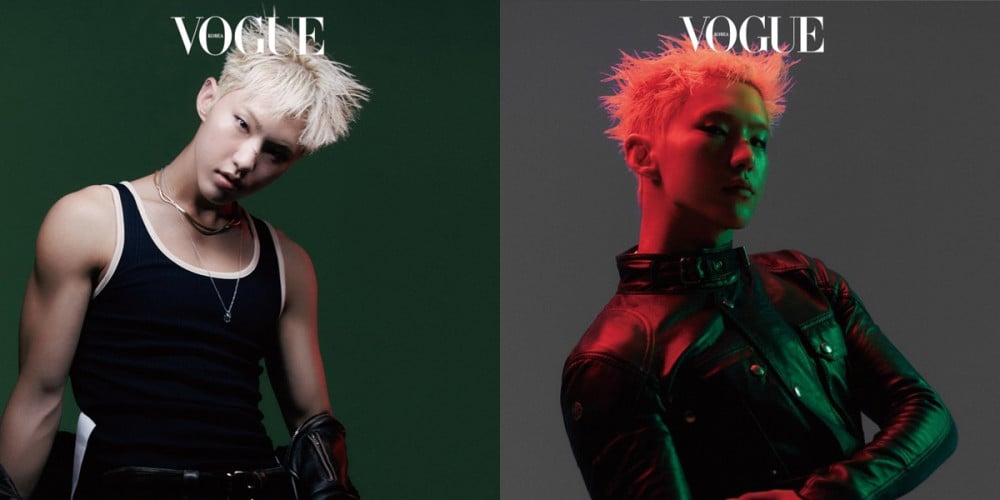 Seventeen's Hoshi is known for his two different personas - the hamster and the tiger - and for his latest solo pictorial for 'Vogue', the idol definitely brought out his tiger persona.
For this pictorial for the August issue of 'Vogue', Hoshi rocked edgy, charismatic fashion styles as he showed off his toned upper body as well as free-spirited poses and gestures. During his interview, Hoshi reflected on what it felt like to sit down and discuss Seventeen's future with his group members, ultimately agreeing to renew their contracts together.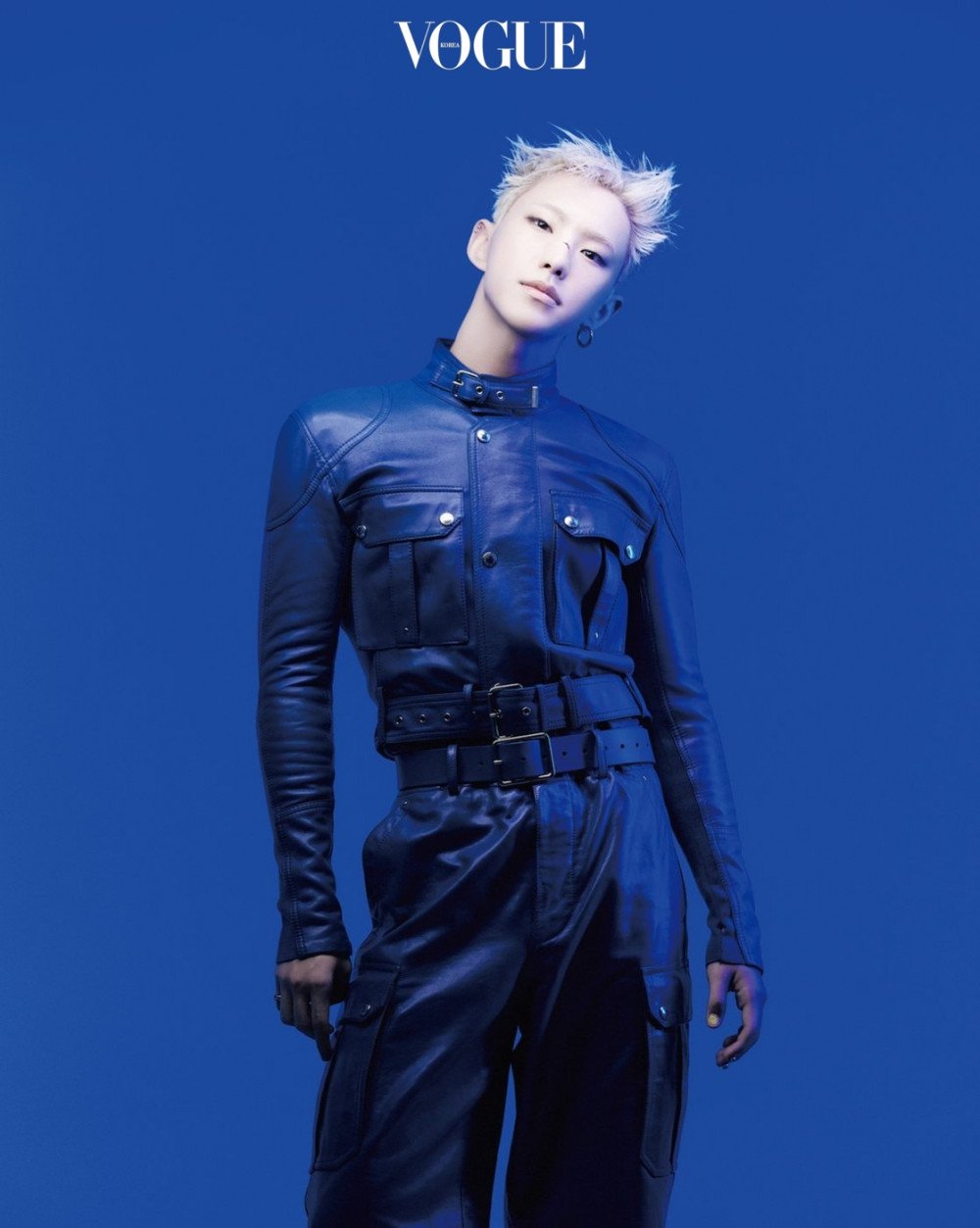 "I was so happy and grateful that all of the members came to an agreement to renew. We all felt the same, we all wanted to 'Be together as Seventeen'. We talked about a lot of nit-picky details. It did feel a little awkward to talk about such serious matters with my friends whom I used to have fun singing and dancing with. But instead of avoiding this very important point in our lives, we faced it, and we experienced growth as we overcame it. At the same time, I realized with clarity that all of us being together, it is not a given," the idol maturely recalled.
Where does Hoshi get his inspiration as an artist? "From my fans and my family. But also from anyone, whether it be a sunbae or a hoobae, who has class and charisma. I am inspired by all kinds of people and artists who shine on stage, or who wear fashionable clothes, or who have respectful attitudes. I am also more drawn to people who are gentle, both in work and in person."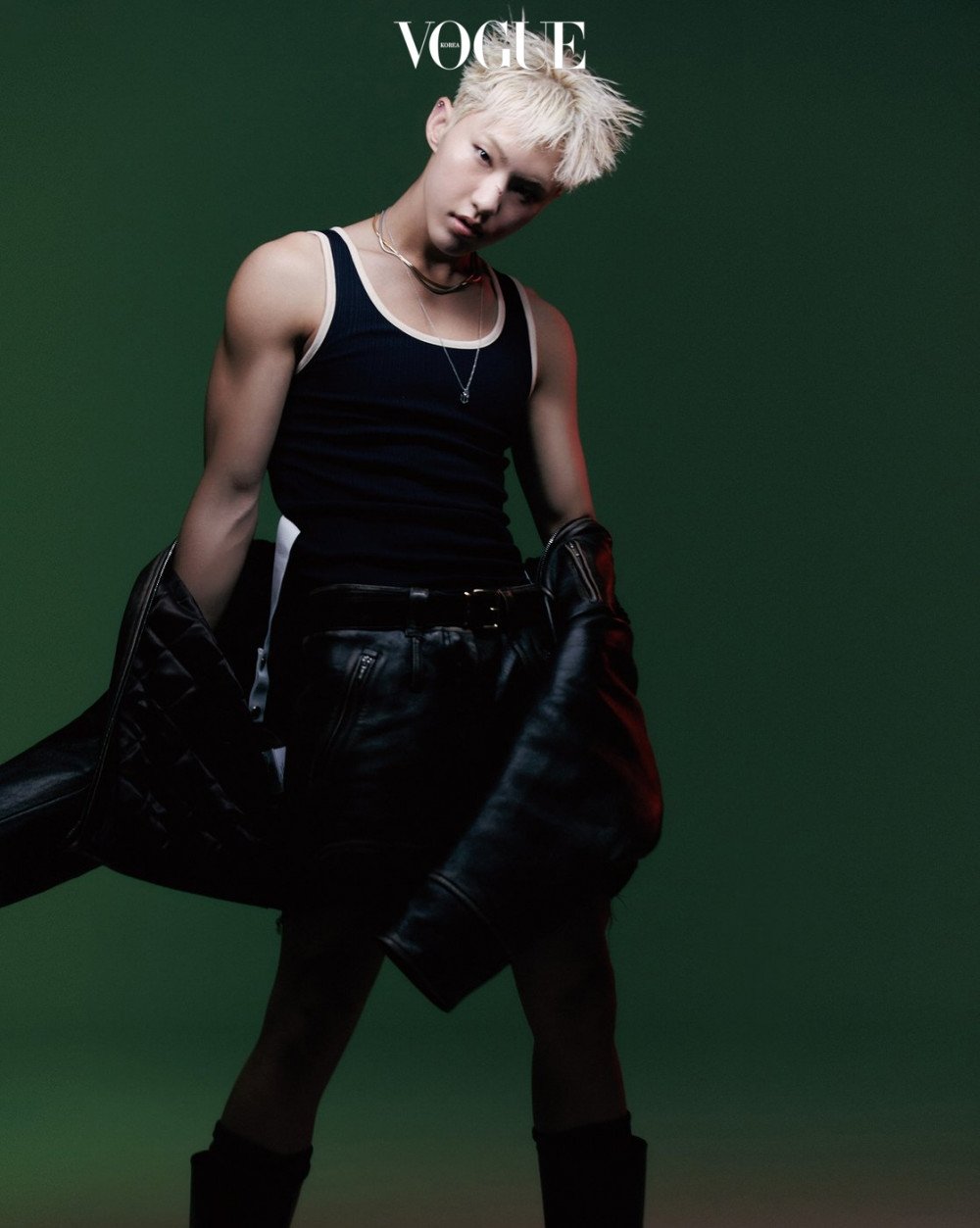 Next, Hoshi discussed his friendship with actor Lee Soo Hyuk. The idol said, "I learned a lot about fashion from Soo Hyuk hyung. He often suggests movies or music, and shows me videos or shows by foreign artists. I started expanding my perspective more as I became more exposed to such content. I especially grew interested in fashion seeing all of the clothes that [Soo Hyuk] hyung wears on a daily basis."
Lastly, when asked what career he might have had if he did not become a singer, Hoshi answered, "My dream ever since I was in 6th grade was to become a singer. I've also mentioned that I wanted to become a taekwondo athlete in passing, but in truth, my dream has never changed. Even if I had reached this age without successfully debuting, I would not have given up. I would still be trying."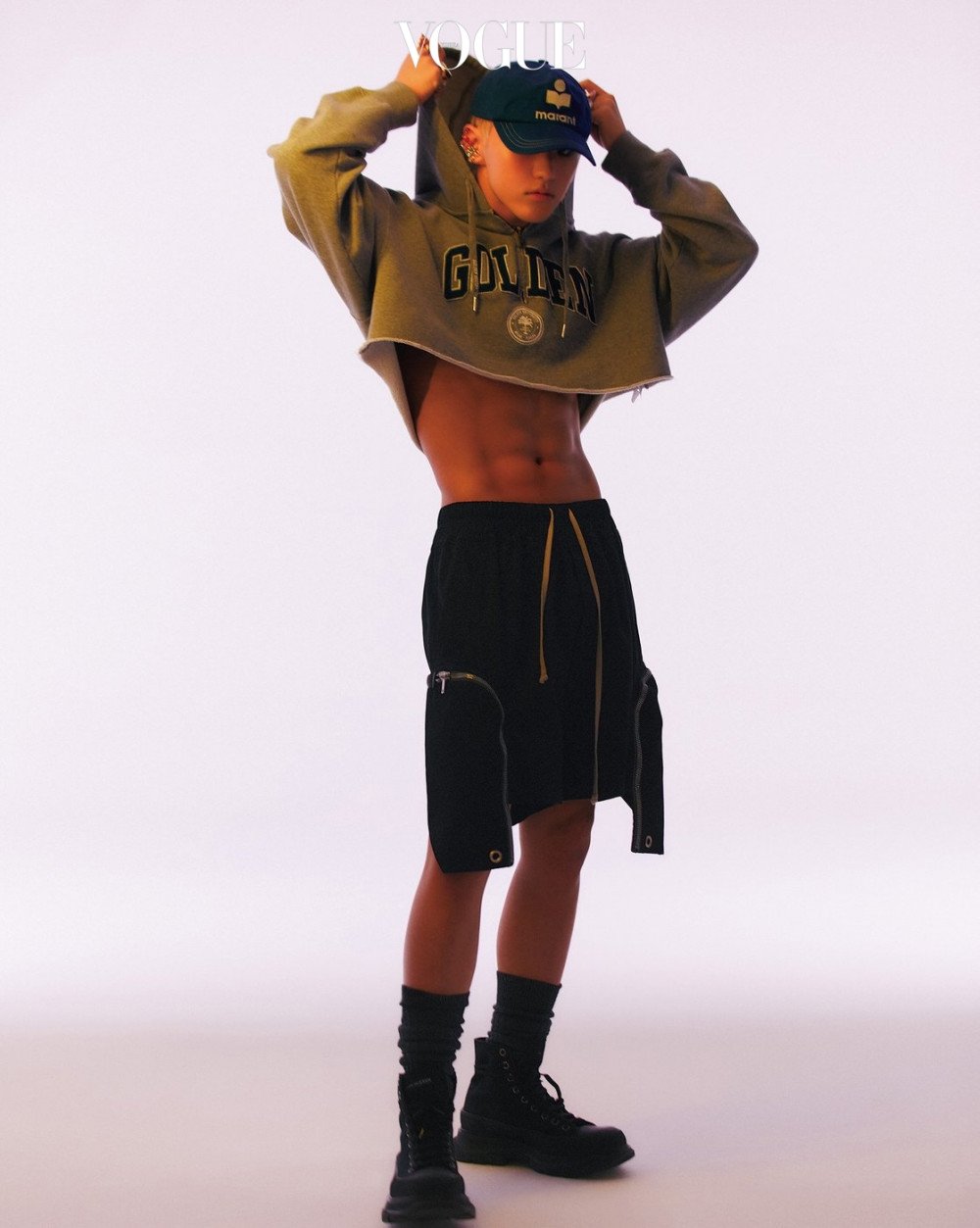 Visit 'Vogue Korea's official website for Hoshi's full pictorial and interview.