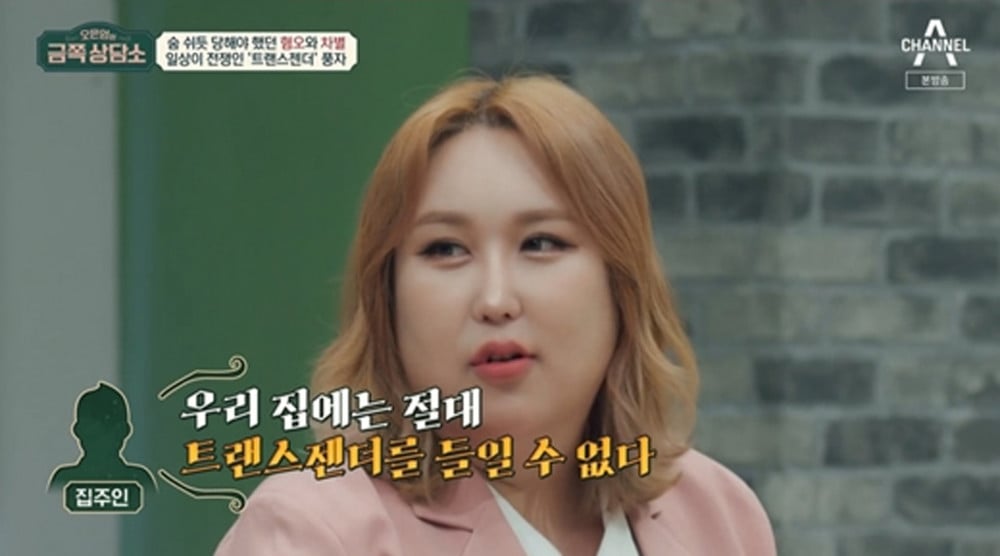 Popular YouTuber Poongja (Yoon Bo Mi, age 34) shared the struggles she faced as a transgender in South Korea.
Poongja appeared on Channel A's 'Oh Eun Young's Golden Clinic' that aired on July 1 and shared about the struggles and discrimination she faced in South Korea while living as a transgender woman.

During this episode, Poongja shared a story in which her landlord kicked her out for being transgender. She explained, "One time, the landlord broke the 'Jeonse' contract. She said, 'I can never have a transgender living in my house.' and 'it feels unpleasant and unright. I feel like you would do something illegal and I won't get more renters.' and kicked me out."
Poongja continued to say, "After finishing up the preparations to move out, I asked for the penalty fee for breaking the contract, and she said 'the contract is invalid because you're a transgender"," confessing the pains she experienced through the discrimination she faced in Korea.
Meanwhile, Poongja is a transgender YouTuber and BJ who has gained a large following with her outgoing and energetic personality.