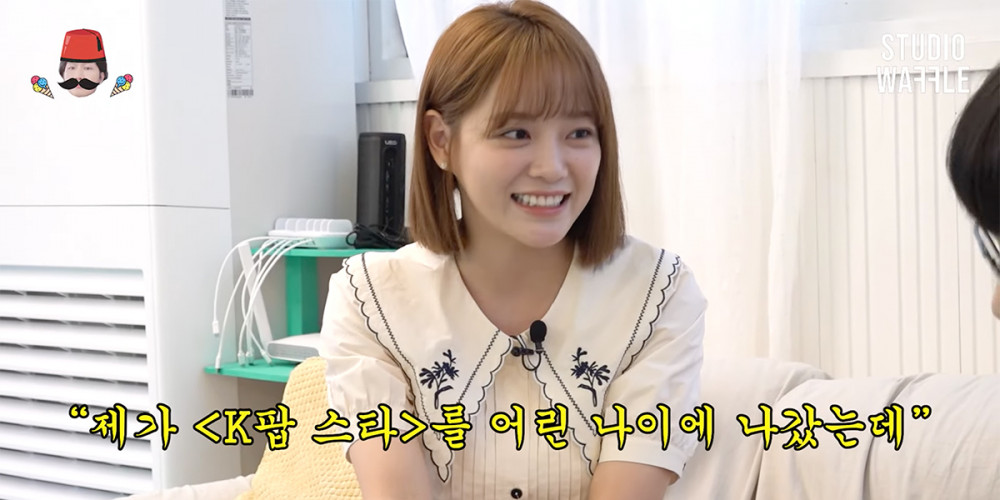 On July 22, Kim Se Jung appeared as the guest on the latest installment of the web variety program, 'Türkiyes on the Block'!
Here, Kim Se Jung spent time discussing what she's been up to lately, her new project 'Today's Webtoon', her plans to release a new album, and more.
MC Lee Yong Jin also asked Kim Se Jung during her interview, "There are reports that you were caught making false posts on the internet to deny your cosmetic surgery rumors during 'K-Pop Star'?"
Kim Se Jung laughed as she recalled, "I went on 'K-Pop Star' as a contestant at an early age. I saw a lot of people's comments about me then, and one person said, 'This girl is pretty, but why didn't she reduce the swelling in her eyes from getting double eyelid surgery before coming out?'. But those were just my eyes, I didn't get double eyelid surgery. I was younger back then, and I had more baby fat."
She continued, "I was frustrated, but even if I said myself that I didn't get surgery, I knew no one would believe me. So I went online and said, 'I'm her friend. I knew her since we were both young, and I know for a fact that she did not get cosmetic surgery.'"
However, Kim Se Jung was quickly ousted for her false identity! The star revealed, "After I made the post, other people commented, 'Isn't this someone just making stuff up?' and 'Isn't it herself?'. Seeing those replies, I felt guilty and fessed up about the fact that it was actually me."
Meanwhile, regarding her plans to return as a singer, Kim Se Jung said, "Originally, I had hoped to release a full album in between ['Business Proposal' and 'Today's Webtoon']. But once I began filming [for 'Today's Webtoon'], I found out quickly that I didn't have the energy to do both. So those plans have been cancelled, and I guess I need to see if it can happen some time in the future. But I do have about 20 songs written. I think maybe next year?"
Watch Kim Se Jung on ''Türkiyes on the Block', below!