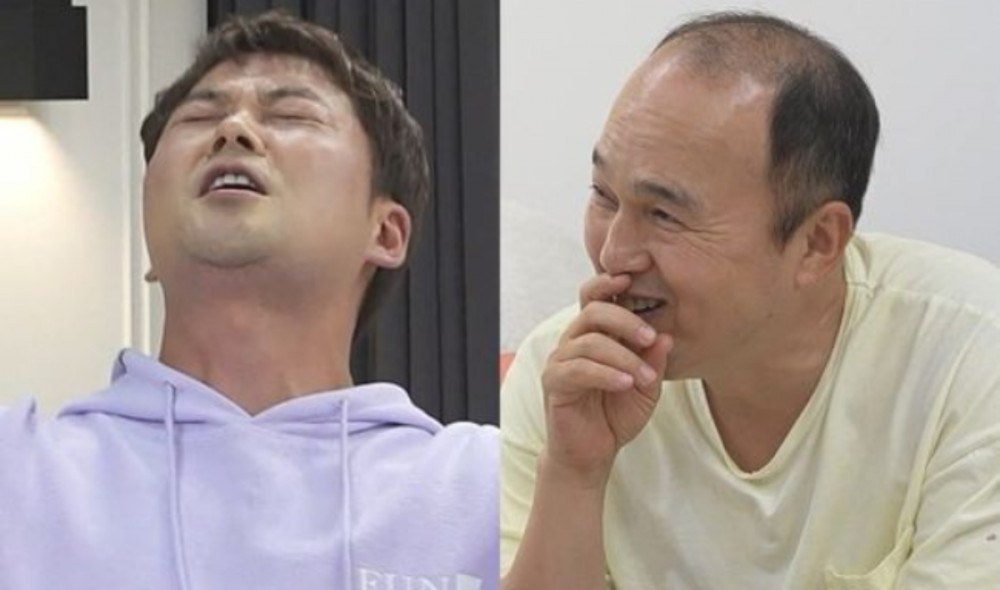 MBC's variety show 'I Live Alone' released still cuts of the upcoming episode, showing an exciting atmosphere with opened bottles of champagne. However, the expressions of the 'I Live Alone' members drew curiosity as they raised anticipation for a day of chaos.

On the upcoming June 3 KST episode of MBC's 'I Live Alone', actor Kim Kwang Kyu opened his house for a friends' gathering in celebration of owning his own home for the first time in 56 years. Here, he stated that it was also his first time inviting a group of people over to his house, aside from his relatives, and expressed excitement. On this day, Jun Hyun Moo, MAMAMOO's Hwa Sa, and Kian84 were invited to Kim Kwang Kyu's house.
In particular, Jun Hyun Moo's facial expression hinted at an episode full of laughter. After enjoying a nice meal together, Jun Hyun Moo, who seemed to have had too much alcohol, exclaimed, "We developed hair loss, and we all couldn't get married", suggesting the theory that Kim Kwang Kyu, Kian84, and he himself were mirrors of one another, reflecting their futures. His comment led to a scene of explosive laughter.
The upcoming episode of 'I Live Alone' will be broadcast on June 3 at 11PM KST.