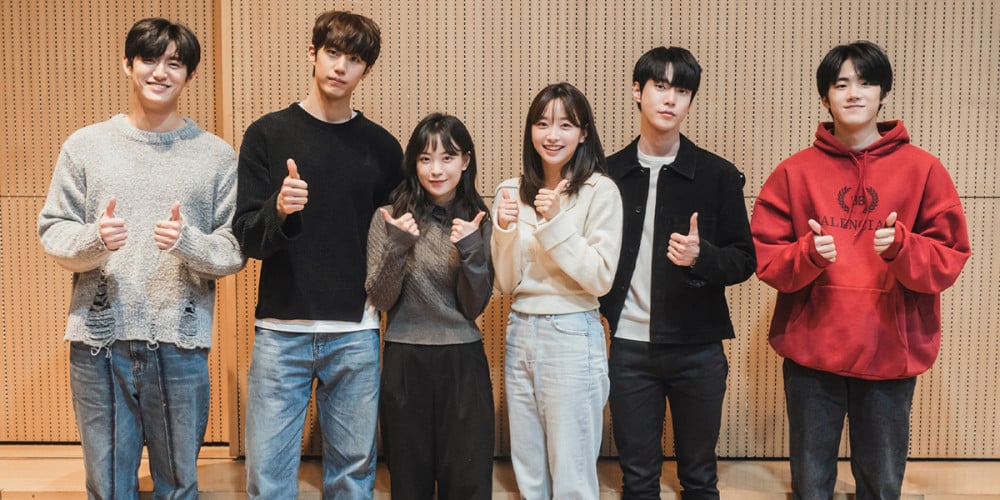 The brand new TVING-original campus romance series 'To The X Who Doesn't Love Me' is coming to viewers in July!
'To The X Who Doesn't Love Me' tells the story of a young college student named Seo Hee Soo, an aspiring writer with zero confidence in, and zero affection for, herself. One day, Hee Soo finds a magical notebook which allows anyone to fall in love with her for one month. The role of Seo Hee Soo will be played by rookie actress Han Ji Hyo.
Joining Han Ji Hyo in the romance series is NCT's Doyoung, making his full-length series debut as Seo Hee Soo's friend Jung Si Ho. Actress Kwon Ah Reum takes on the role of a girl who isn't afraid of expressing her feelings to anyone, Park Se Jin, while Bang Jae Min plays an aspiring vocalist/composer named Kim Do Bin. Next, actors Son Hyun Woo and Kim Ji Hoon take on the roles of a caring sunbae Kim Kang Wook and the 'Library guy', Park Joon Young.

Want to find out how this special romance story plays out? Then make sure to tune in to TVING's 'To The X Who Doesn't Love Me', coming this July!