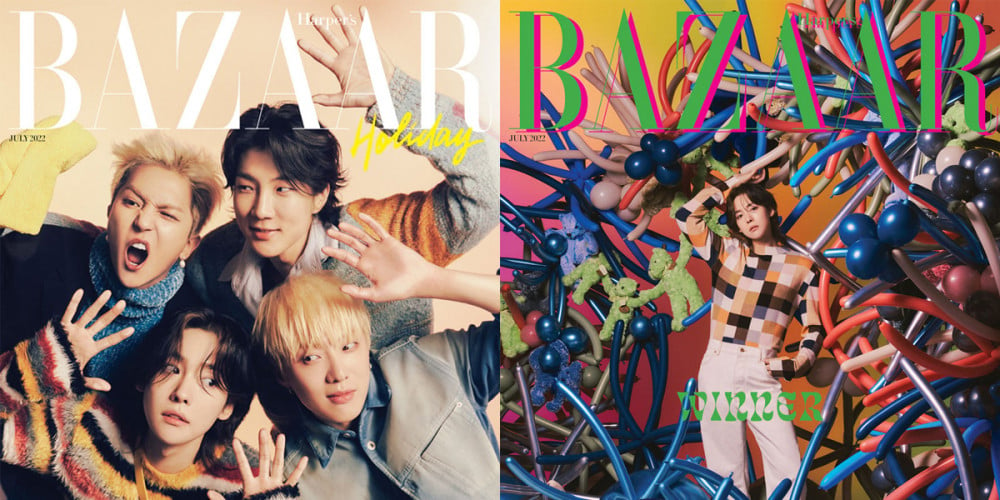 WINNER have landed on the cover of 'Harper's Bazaar' magazine for July!
The upcoming July edition will feature a group version cover, as well as 4 individual member versions covers, all showcasing WINNER in new collection pieces by 'LOEWE'. For this summer cover pictorial, the members of WINNER brought out their playful and artistic sides while having fun with one another, completing a vibrant atmosphere.
During their group interview, the WINNER members went around and expressed their pride for the team. Song Min Ho said, "We are a team that won 1st place 4-days after our debut. We are still that passionate and we still have that fire in our hearts." Lee Seung Hoon added on, "I think it's important that the four of us come together and become one voice. I'm proud of the fact that we have overcome our differences and respected one another so that we could create one voice."
Kang Seung Yoon shared, "We have pride in our music, our skills and talents, as well as in our broad spectrum." Finally, Kim Jin Woo stated, "For me, I enjoy seeing the four of us together. I don't know if it's the visuals, or the vibe, or what. But we look so harmonious together, like it was always meant to be one picture."
Check out previews of WINNER for the cover of 'Harper's Bazaar', below!