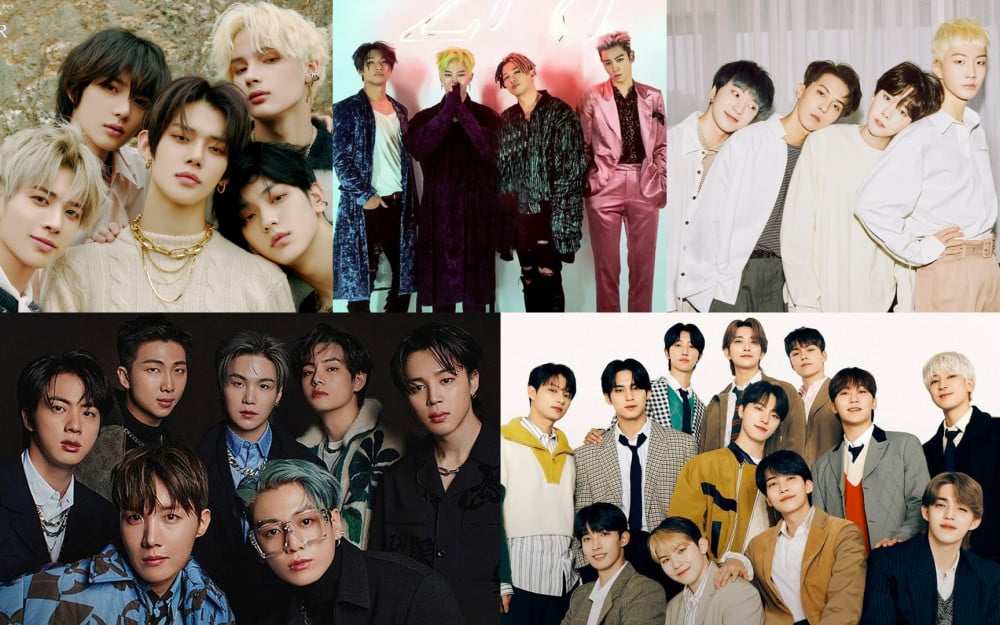 On June 2, the results of the most searched boy groups on Melon music were revealed, and netizens were able to see which groups have been most searched from January to May 2022.
Of course, there were expected results as these boy groups had released new music during this time period, but there were some results that surprised netizens.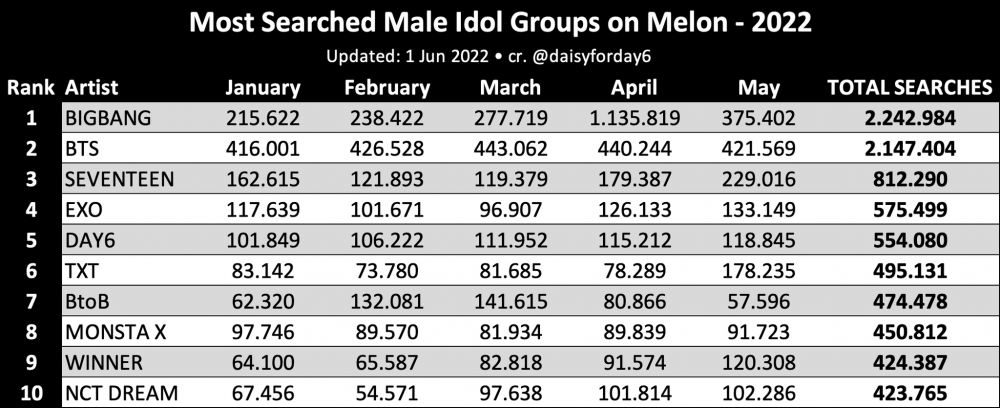 #1 BIGBANG - 2.2M
#2 BTS - 2.1M
#3 SEVENTEEN - 812K
#4 EXO - 575K
#5 DAY6 - 554K
#6 TXT - 495K
#7 BtoB - 474K
#8 MONSTA X - 450K
#9 WINNER - 424K
#10 NCT DREAM - 423K
This year, Big Bang made a long-awaited comeback and naturally took first place as the most searched boy group beating out BTS, which was the group that was second most searched. Then it was followed by Seventeen and EXO, DAY6, TXT, BTOB, MONSTA X, WINNER, and NCT Dream in the top ten most searched.
What was impressive is that EXO had beat out the groups that had released music this year and proved their strong going fandom and popularity despite not releasing new music this year as a group.
Netizens commented, "It's really impressive that EXO is in 4th place even if they didn't promote that often as a group," "I want to see WINNER make a comeback," "I think BTS is keeping consistent search results," "BTOB is on the ranking too," "I want to see Big Bang make another comeback, I miss them already," "Big Bang is just Big Bang," "EXO is the most amazing one on this list," and "EXO is truly impressive, they didn't make a comeback or release new music and they're still rank 4."