Kim Taehyung, aka V, receives a corporate-level support project for BTS's upcoming 9th anniversary from his passionate fans.
China Baidu V Bar, V's biggest fan club in China, is putting up the first 'TV trigger advertisement' for a K-pop idol. It will be broadcast across all Mnet programs.

'TV trigger advertisement,' which has primarily been used for corporate and drama promotions, is a method of advertising that induces publicity effects and participation in events by showing triggers to a variety of target audiences while they are watching TV. It is a two-way interactive advertisement that is gaining prominence in the smart TV era, replacing the traditional one-way TV advertisement.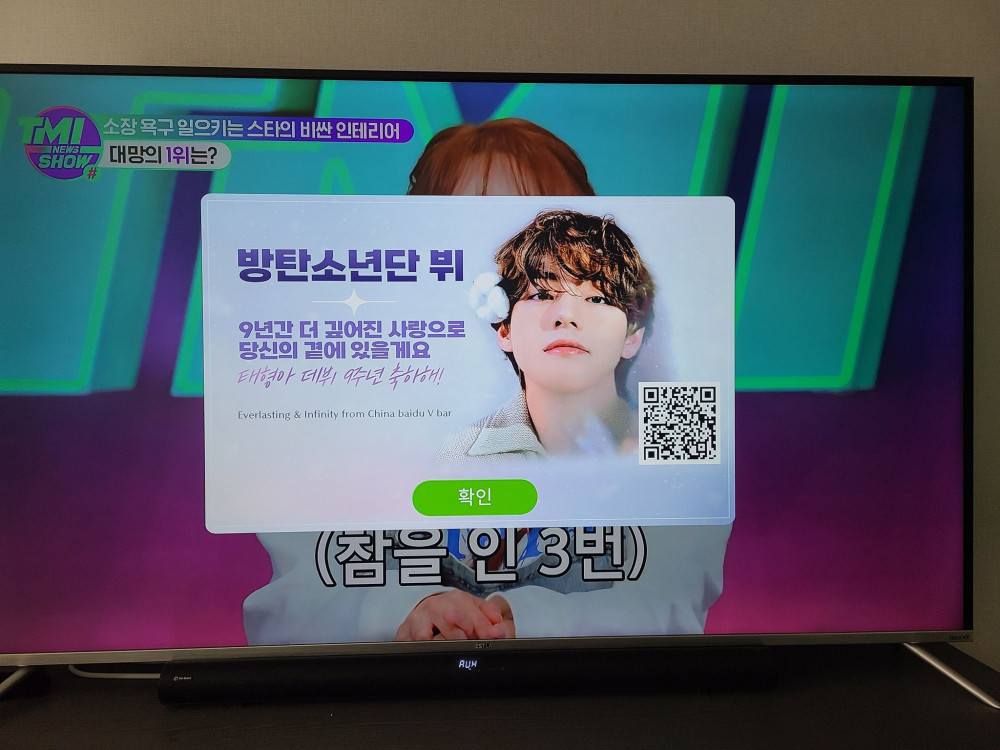 V's advertisement will run for two weeks, from June 10 to June 24. It will be broadcast from 7:00 a.m. to 1:00 a.m. KST across all programs on Mnet, Korea's largest music channel. The total number of exposures exceeds 10 million.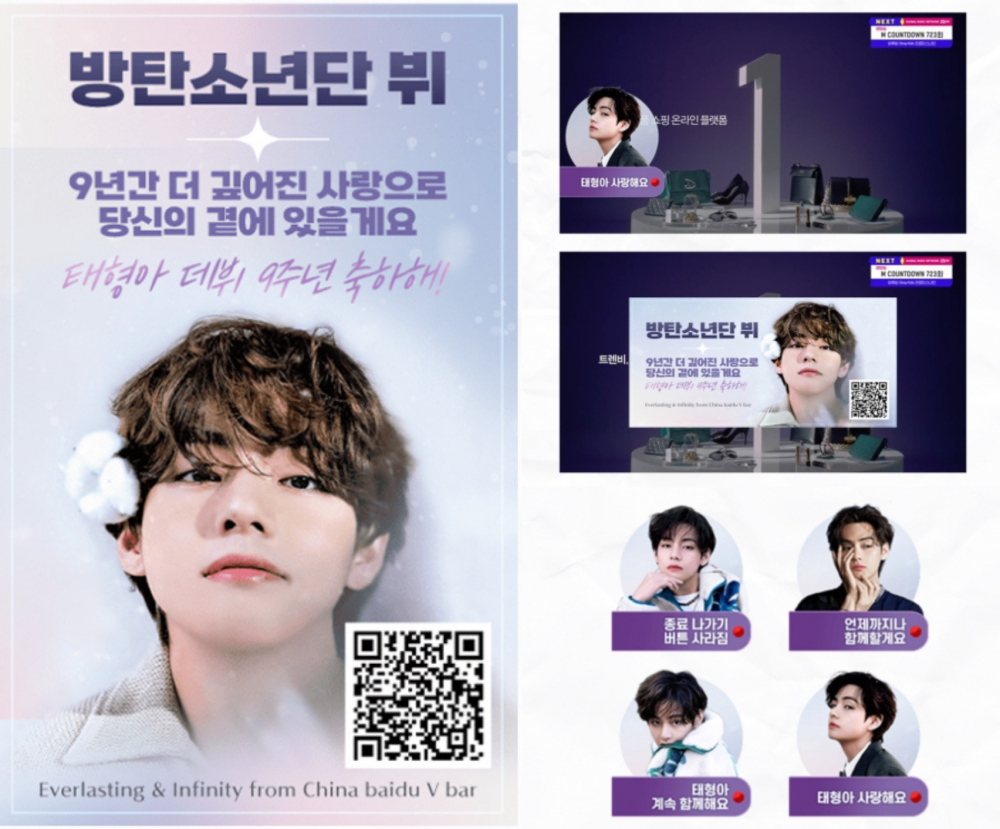 According to China Baidu V Bar, when V's pop-up advertisement appears, clicking the red button on the remote control displays a QR code and a banner advertisement connecting to V's Melon page. BTS's comeback stage on Mnet's 'M Countdown' on June 16th has been confirmed, and this will be an effective publicity advertisement to promote BTS's comeback and V to more people.

China Baidu V Bar also recently demonstrated its economic power by purchasing the most 'Proof' albums. After recording 71,724 albums on pre-order, they bought a total of 160,913 albums on 'Proof's' release day.


China Baidu V Bar gained the reputation for having the strongest fandom and financial power in K-pop after they ranked first among all fundraising projects for a K-pop idol's birthday in 2021.