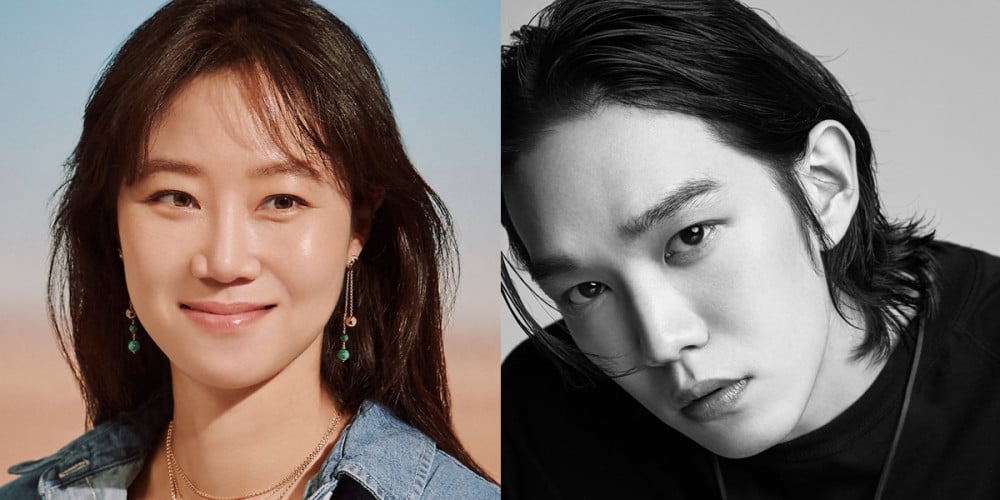 Media outlet SPOTV News has revealed additional details regarding actress Gong Hyo Jin (42) and singer Kevin Oh (32)'s 2-year long relationship.
Earlier on April 2 KST, Gong Hyo Jin and Kevin Oh confirmed the rumors that they were dating. According to SPOTV News, Gong Hyo Jin and Kevin Oh have been seeing each other for about 2 years, somewhere around the time when Gong Hyo Jin posted a song by Kevin Oh on her Instagram in March of 2020.
Insiders have also relayed that Kevin Oh is well-known for being close with many of Gong Hyo Jin's friends, including Ryeo Won, Son Dam Bi, Lim Soo Mi, etc. Kevin Oh has frequently invited Gong Hyo Jin's "crew" of friends to his shows or concerts, so that large groups of stars could attend the events without drawing suspicion.
In 2020, during a SNS-relay campaign showing support for healthcare workers during the COVID-19 pandemic, Gong Hyo Jin tagged Lim Soo Mi as the next to continue the relay. Lim Soo Mi then tagged Kevin Oh, writing, "The one who has longer hair, more sparkly eyes, and longer eyelashes than me, the beautiful, kind, and pure @kevinoh_."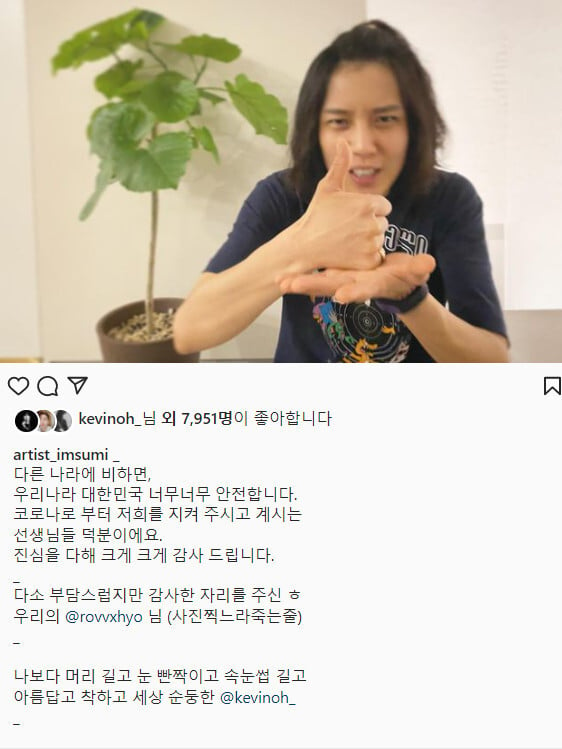 It's also speculated that some time in August of 2021, Gong Hyo Jin and Kevin Oh enjoyed a trip to a river in Yangpyeong-gun, celebrating Kevin Oh's birthday which falls on August 29. The two stars uploaded the photos below within a span of 3~4 days, and although Kevin Oh tagged his photo with the location 'Dartmouth College', it seems that they were in fact in the same location.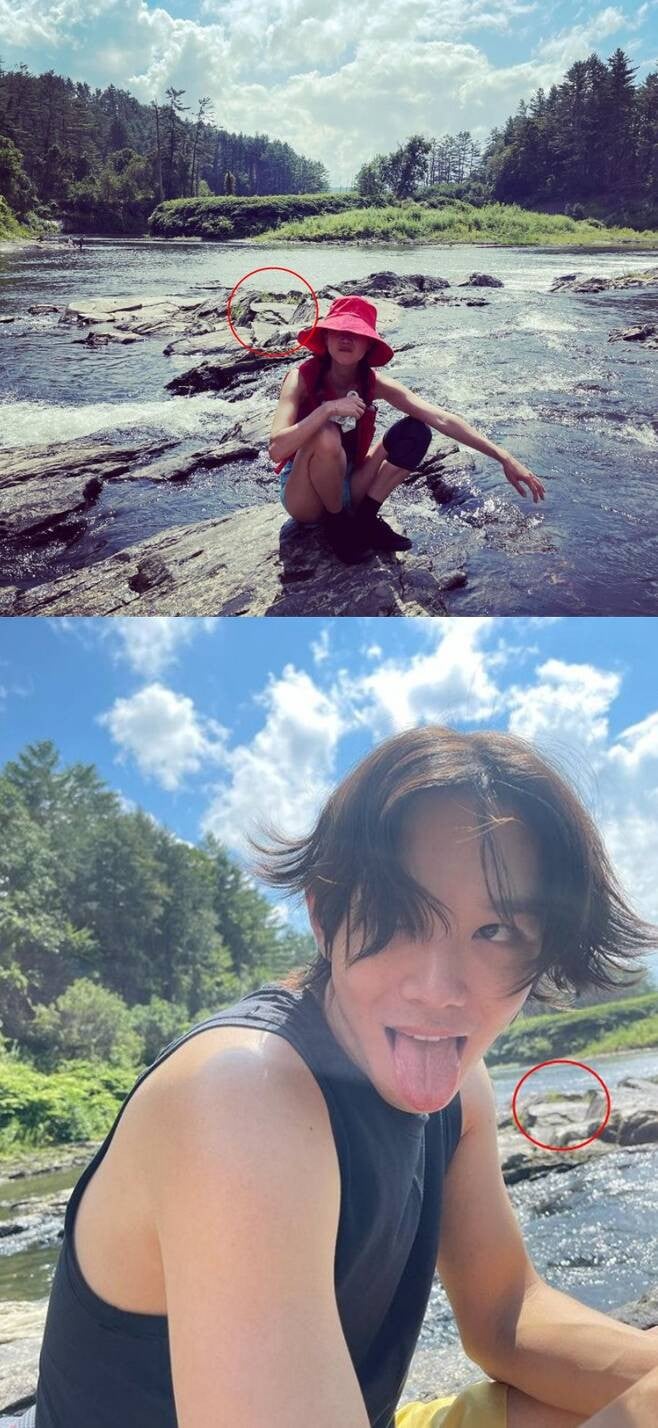 Finally, according to SPOTV News, Gong Hyo Jin recently made an error via her SNS. Some time in the early morning hour of 2:40 AM, Gong Hyo Jin uploaded a selca of Kevin Oh on her Instagram, then quickly took it down.
As it was a late hour, not many people saw Gong Hyo Jin's update before it was deleted. However, those who did see it were very confused to see a photo of a man they'd never seen before.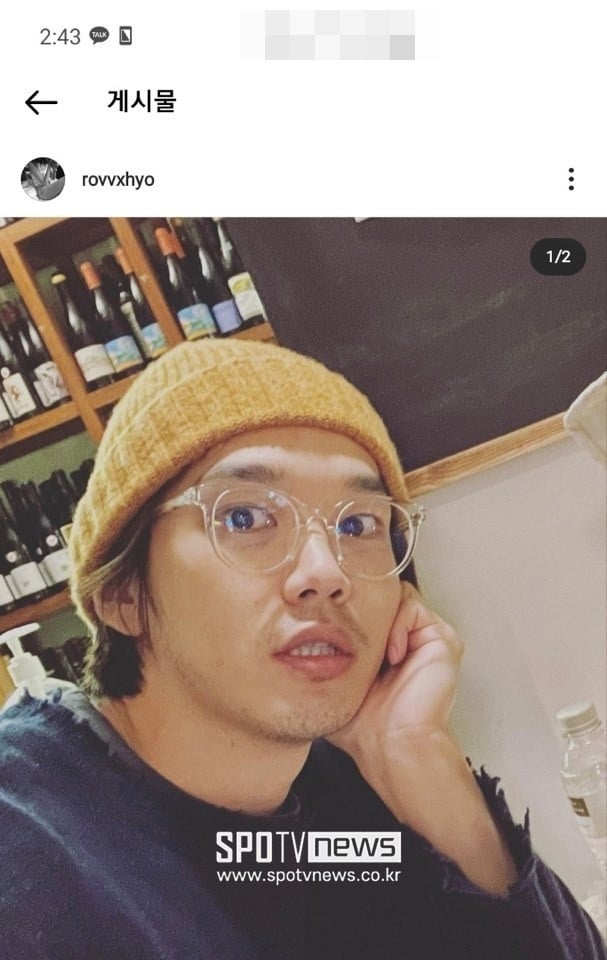 Meanwhile, Kevin Oh, a singer from Long Island, is well-known as the winner of 'Super Star K7', which aired in 2015. He also participated on the JTBC survival show 'Super Band' in 2019.
Gong Hyo Jin, who also spent her youth studying abroad in Brisbane, Australia, likely shares many commonalities with Kevin Oh, such as being bilingual.