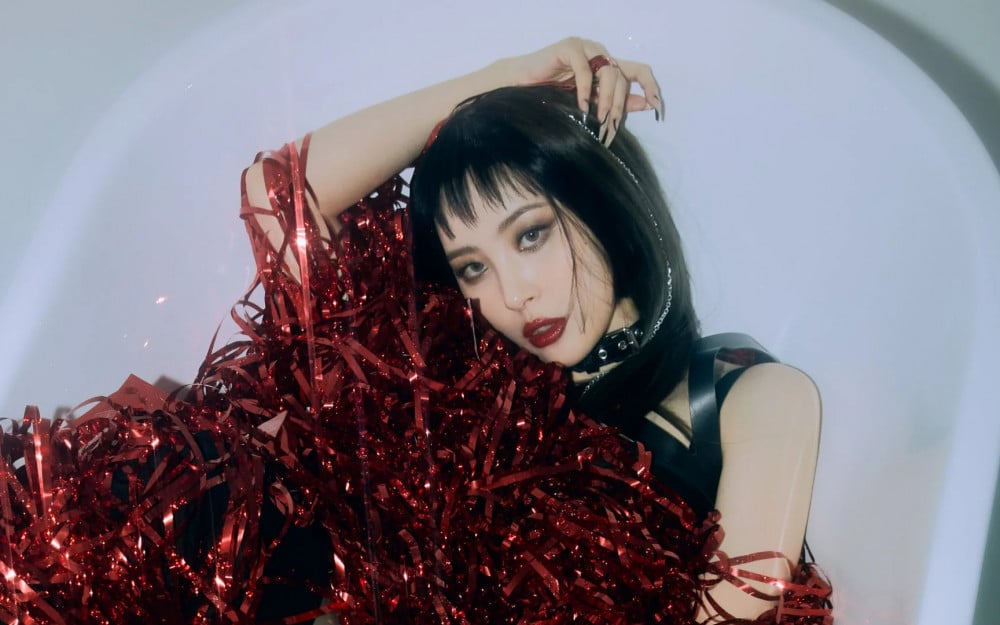 Sunmi dropped more enticing concept photos for her Spotify Singles 'Oh Sorry Ya.'

In the teaser photo released on March 3, Sunmi is seen with smoky makeup with bright red lips radiating her enticing and alluring charms while posing inside a white bathtub. She displays the same bad girl vibes seen in the first teaser photo.

Back in 2016, Spotify launched a new series of original artist recordings called 'Spotify Singles,' in which the streaming platform updates every week. Sunmi will be releasing a new track, 'Oh Sorry Ya' through this program on March 8 at 6 PM KST.