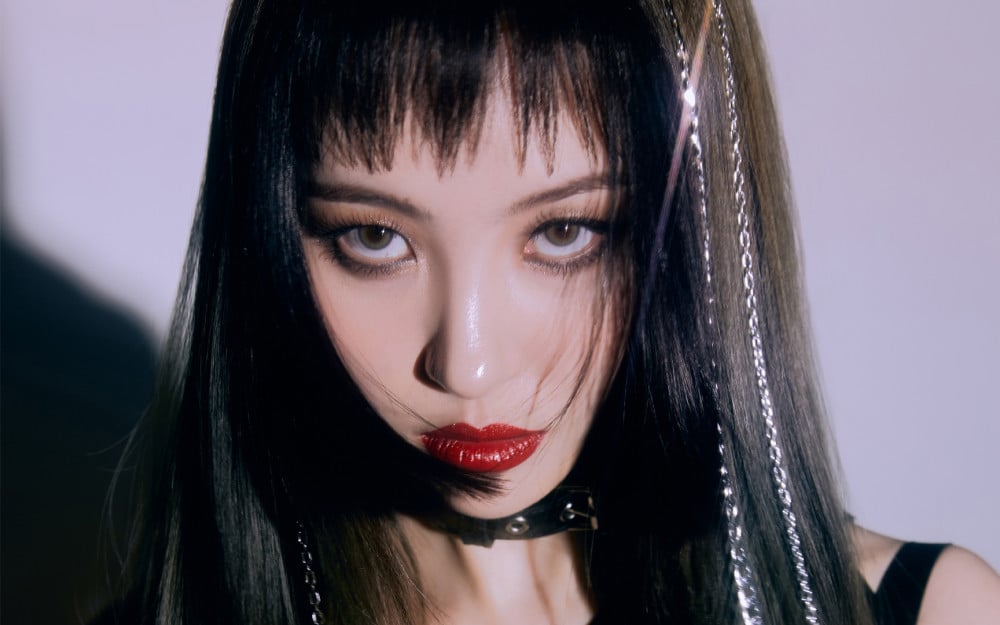 On March 2 KST, Sunmi dropped a teaser image for her Spotify Singles 'Oh Sorry Ya.'
Back in 2016, Spotify launched a new series of original artist recordings called 'Spotify Singles,' in which the streaming platform updates every week. Sunmi will be releasing a new track through this program on March 8.
In the teaser photo released on March 2, Sunmi is seen with smoky makeup with bright red lips boasting a bad girl vibe.
Meanwhile, Sunmi's Spotify Singles 'Oh Sorry Ya' will drop on March 8 at 6 PM KST so stay tuned and don't miss out on the release!