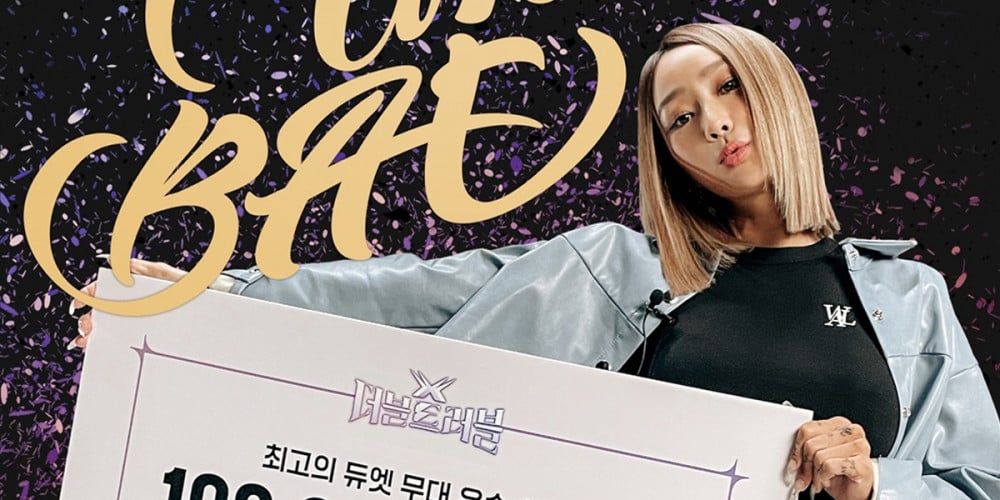 Singer Hyolyn was declared as the ultimate winner of the Watcha-original music performance competition program, 'Double Trouble'!
On March 18, 'Double Trouble' aired its final, special episode featuring interviews and commentary by the show's cast members, including 2AM's Seulong, Hyunseung, Block B's Taeil, SF9's Inseong, WEi's Kim Dong Han, Minzy, Hyolyn, ChoA, KARD's Jiwoo, and Weeekly's Monday.
Additionally, the viewer-voted, #1 duet performance stage of the entire competition was revealed on this day. The honor went to a duet performance by Hyolyn and special guest XIA Junsu, who performed a sexy rendition of Park Ji Yoon's "Adult Ceremony".
As the winner of 'Double Trouble', Hyolyn will receive a 100 million KRW prize, which will be donated in her and her fan club's name. Hyolyn relayed her thoughts on being selected as the program's winner through her label, stating, "I'm so proud that I will be able to make a meaningful donation in the name of my fans, it warms my heart. To all of the fellow artists who worked on the set with me, and all of the staff members of 'Double Trouble', thank you so much for your hard work."
Meanwhile, Hyolyn will be setting out for her next #1 trophy hunt by appearing on Mnet's 'Queendom 2', premiering on March 31.