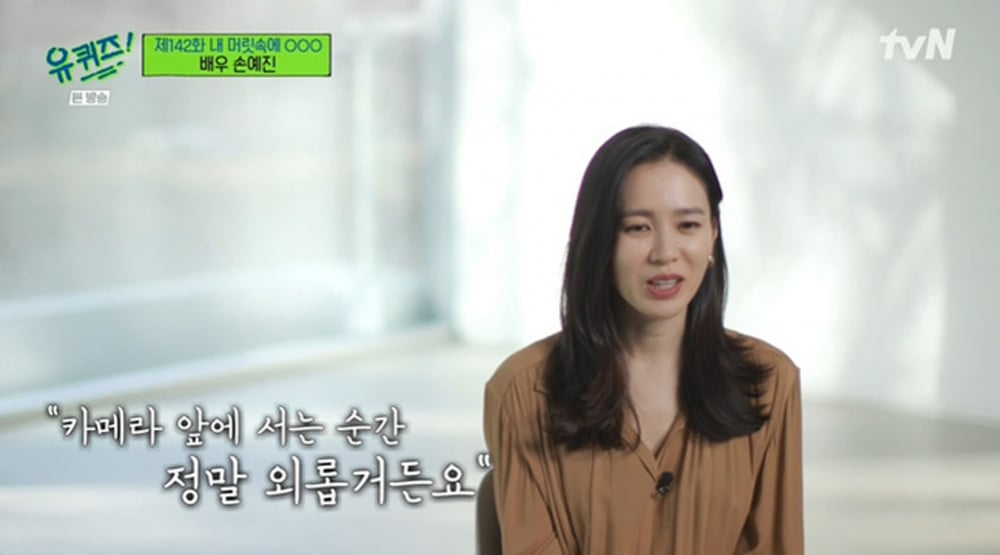 Son Ye Jin recently confessed about the burden that is increasing over time.

In the newest episode of tvN's 'You Quiz On The Block,' Son Ye Jin appeared as a special guest to promote her new drama 'Thirty, Nine.'

On this day, Son Ye Jin explained that she had only appeared in 30 projects in the 22 years of her acting career. She explained, "There aren't too many films for actresses. No one told me to take on the burden but I feel like I was carrying the responsibility alone."

Son Ye Jin explained that she would feel like a doctor getting ready for surgery every time she goes to the bathroom to wash her hands and explained how she would prepare for filming. She explained, "When there is an emotional scene I have to film, I have to control my mind. I even become reverent when going to wash my hands. This is my way of getting ready to act well. I do my best when filming just like a boxer would when they enter the ring."




Son Ye Jin also explained that she would wake up at 6 AM or 7 AM every day and walk around the park listening to music a few days before filming an emotional scene. She said she would worry and shared, "I always have a fear thinking 'Can I do this well? What if my emotions aren't up to par during the filming?' I want to run away countless times." She then added, "The downside to this career is that no one can help you. It gets really lonely once you stand in front of the camera. It was a constant repeat for me wanting to run away but then I have to accomplish this work greatly."

Son Ye Jin had dreamt of becoming an actress ever since she was in middle school and was able to luckily debut in the film industry. In a blink of an eye, she passed her 20s and is now in her 40s. Son Ye Jin shared the burden she felt and explained, "I have a sense of responsibility for a project as well as the acting skills I must show. I have to show an improved self but there is a limit to how much I can evolve. I feel that there are standards and expectations I must satisfy so it's hard for me."

The actress shared that the burden increased with time, and it's different from when she was a rookie and was only busy concentrating on acting. Son Ye Jin shared, "A month before the film premieres, I can't sleep. I know very well that just because I don't sleep doesn't mean the film would be successful but I get so nervous when I think about the staff members and fellow actors who went through so much hard work. I worry thinking, 'What if the movie completely fails?' So, this tension is in constant repeat."