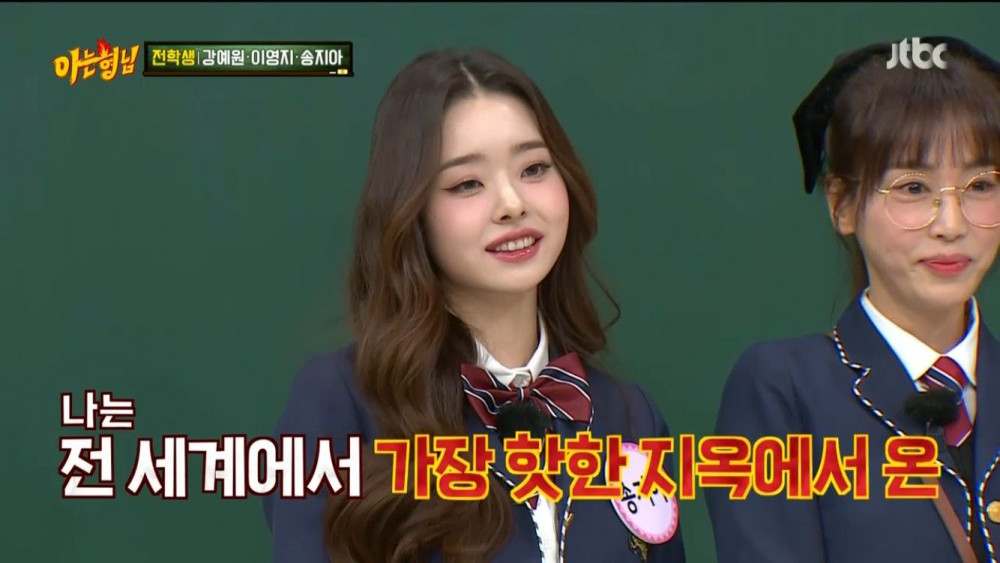 YouTuber Free Zia appeared on JTBC's 'Knowing Brothers' without being edited out amidst the dupe controversy.

On the January 22nd episode of 'Knowing Brothers', YouTuber Free Zia, actress Kang Ye Won, and rapper Lee Young Ji made guest appearances. Prior to the broadcast, JTBC has announced they will be editing out Free Zia's appearance but her interactions with the other guests will be remaining on the show.
However, the episode drew attention as Free Zia's personal portions weren't edited out. She said she'd recommend Seo Jang Hoon to appear on 'Single's Inferno' out of Knowing Brother's crew because she thought he'd be the sweet boyfriend type.
Free Zia and Kang Ye Won's first impression episode also aired, along with how Free Zia's parents initially wanted her to become a beauty pageant. She said couldn't do it because she didn't grow tall enough. Her episodes regarding her college experiences were broadcasted as well.

Meanwhile, Free Zia posted an apology on her Instagram on January 17th, partially admitting that she had worn fake luxury products on the show. She explained that she had done so because she was unaware of the copyright issues.