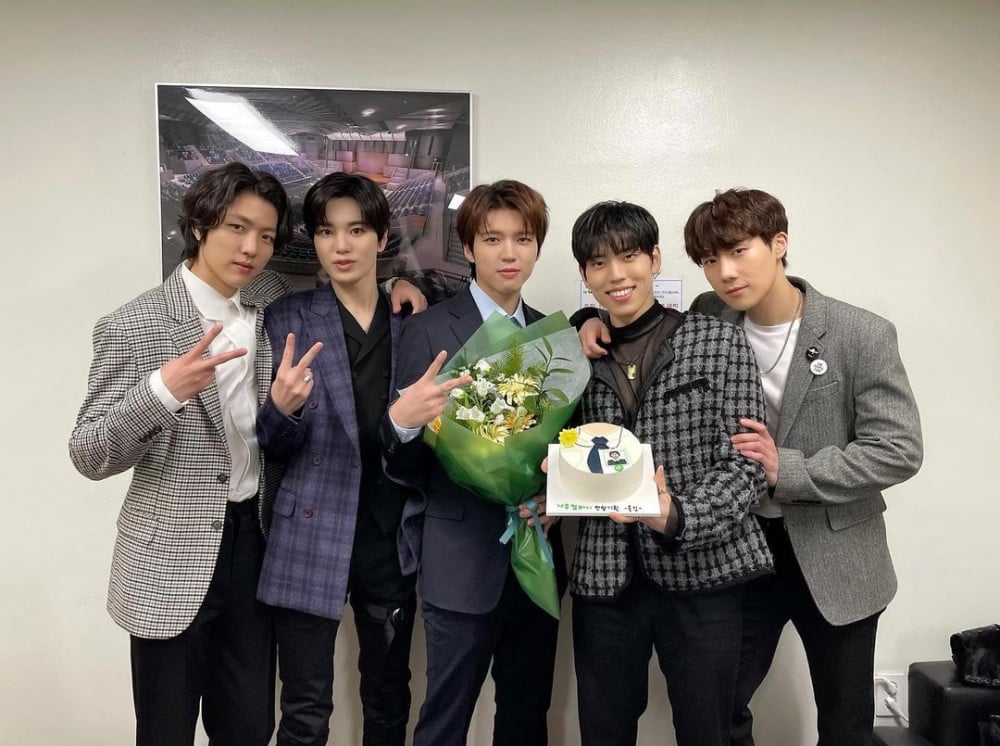 Fans who attended Woohyun's solo fan meeting were in for a big treat when they saw five members of INFINITE gather on stage on January 22! INSPIRITs were excited to see the members introduce themselves as INFINITE.
But that was not all. To their utter delight, the five members of INFINITE took to the stage and performed Voice of My Heart and even danced to Cover Girl. Not surprisingly, INFINITE and INSPIRIT are trending in South Korea.
Their last comeback was in 2018 with Tell Me before Sunggyu's enlistment. Currently, the five members - Sunggyu, Dongwoo, Woohyun, Sungyeol, and Sungjong - have finished their mandatory military service, and Myungsoo is still serving in the marines. The fans are desperately waiting for a comeback once Myungsoo is discharged.